The New Learner: The Future is Calling
April 20, 2023 | Emerson Alumni Hall | 8am-4:30pm
Overview
The Interface Teaching Conference provides faculty, staff, TAs, GAs, and post-docs with new strategies for great teaching and learning through interactive breakout sessions. This year's theme is The New Learner: The Future is Calling. The students applying and attending UF represents the most diverse generation our college campus has seen. This generation grew up entirely in the smartphone era and constantly toggle between the real and virtual worlds. They desire both independent and collaborative work, as well as applying concepts they learn in class to the real world environment. CTE is excited to showcase workshops and active learning sessions to provide you with teaching tips and tricks to help foster student success in your classroom.
Keynote Speaker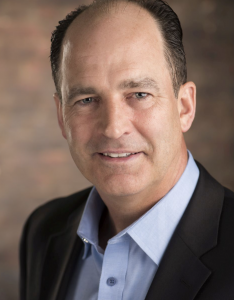 Mark Beal
Author of Gen Z Graduates To Adulthood, Decoding Gen Z and Engaging Gen Z
Mark Beal is one of the nation's leading experts on Generation Z. Beal is an assistant professor of practice in the School of Communication and Information at Rutgers University where he advises the student-run public relations and social media agency. Beal has an MA in Journalism and Mass Communication with a concentration in Public Relations.
Beal served as a public relations practitioner and marketer for more than 25 years, developing and executing public relations campaigns for category leading companies and brands around such major sports and entertainment platforms as the Olympic Games, Super Bowl, World Series, NCAA March Madness, US Open Tennis and The Rolling Stones.
Beal has authored seven books including ZEO, Gen Z Graduates To Adulthood, Decoding Gen Z and Engaging Gen Z. Beal's ongoing research of Gen Z has led to keynote speeches with the American Marketing Association, Association of National Advertisers, Public Relations Society of America as well as corporations, brands, sports leagues, conferences and agencies. To learn more about Mark, please visit www.markbealspeaks.com
Agenda: April 20, 2023 8:00 AM - 4:30 PM EDT
8:00 - 8:15am 

Breakfast


Location: Presidents Ballroom

8:15 - 8:30am 

In Remembrance of Jennifer K Smith
Location: Presidents Ballroom



Jennifer K. Smith was the founding director of the Center for Teaching

Excellence at the University of Florida. She was passionate about supporting teachers to be successful, and her work has impacted many across UF's campus and beyond. Jennifer helped to conceive and plan The Interface Teaching Conference for over a decade, creating a space at the University of Florida for all faculty to share all their best teaching ideas. 

 

To honor her legacy and continue to encourage and support excellence in all forms of teaching, the Jennifer Smith Award for Excellence in Teaching was established to recognize and reward outstanding teaching at the University of Florida. 

8:30 - 8:45am

Welcome

Kristen Fussell

Location: Presidents Ballroom

8:45 - 9:05am 

Sustainable Development Goals in the Classroom & Affordable Access for Student Success: An OER Learning Community  Faculty Learning Community Presentations


Location: Presidents Ballroom 

FLC participants and facilitators will share their individual and group Big Idea Projects. 

 

The SDG FLC will share their work towards integrating the United Nations Sustainable Development Goals (SDGs) in educational environments at the University of Florida.

 

The facilitators of the upcoming OER Learning Community will share how you can earn a $1000 stipend to make your course as financially inclusive as possible by eliminating or substantially lowering course material costs.

 

9:15 -10:05am

Breakout A

Four Free Online Tools to Increase Active Learning and Engagement
Rachel Slivon, Amy Parziale, Jessica Sheffield & Sean Trainor
Location: Classroom


Teaching Beyond the Classroom: Museums and Experiential Learning
Luis Mejia-Puig, Eric Segal & Darcie MacMahon
Location: Ballroom A


Sustainable Development Goals in the Classroom and Beyond: University of Florida Faculty Guide
Natalie Coers and Ryan Good
Location: Ballroom B


AI Augmented Instruction – Tackling Tomorrows Challenges, Today
Garrett Beatty
Location: Ballroom C


10:15 -10:30am

Quest 3 Faculty Learning Community Presentations
Location: Presidents Ballroom



The Quest 3 Experiential Learning FLC will answer questions FAQ-style regarding the new semester long experiential learning requirement at UF. We will share what work has already been done to make it easier for units to implement it and for all students to succeed in the opportunities presented.

10:30 - 11:00am

Awards
Location: Presidents Ballroom



Join the Center for Teaching Excellence in congratulating the

Affordable Access Award

honorees,

Rising Star Award

winners, and

Exemplary Online Award

winners.

11:00 - 11:30am

Resource Fair
Location: Warrington Conference Room



Learn about resources from our sponsor and from across campus that help realize innovative teaching practices discussed in the breakout sessions. Meet colleagues from the different offices and centers on campus that support your teaching practices.

11:45am - 12:15pm

Lunch
Location: Presidents Ballroom   

12:20 - 1:20pm

Keynote
Location: Presidents Ballroom
Effectively Engaging Gen Z

In 2023, the oldest members of Generation Z turn 26-years-old. They are now several years into their careers and earning supervisor, manager and leadership roles. The youngest members of Gen Z turn 11-years-old in 2023. For the next decade, tens of thousands of Gen Zers will graduate college annually, begin their careers and take on roles at companies of all sizes from international corporations to local non-profit charities. This session delves into Gen Z's unique qualities, mindset, purpose, interests and media consumption preferences offering insights and implications for employers, marketers and academic institutions to effectively engage this cohort.

1:30 - 2:20pm

Breakout B

Engaging Online Coursework for Accessibility
Diba Mani
Location: Classroom

You're Basically a Plant with Complicated Emotions
Becky Piazza
Location: Ballroom A

Fast Actions to Increase Student Sense of Belonging
Kathryn Rush & Allyson Haskell
Location: Ballroom B

AI For Everyone-Reaching all Students
Joel Davis
Location: Ballroom C

2:30 - 3:20pm

Breakout C

Bringing Groupwork From the Courtroom to the Classroom
Chris Hampson
Location: Ballroom A

IDEAs in action: From course planning to evaluation
Gabriela Hamerlinck
Location Ballroom B

The New Global Learner
Megan Mocko, Denise de Cassia Moreira Zornoff, Ricardo Andres Lopez Celi, and Jeffrey Pufhal.  
Location: Ballroom C

Teaching Gen Z
Mike Barber
Location: Classroom

3:20 - 3:50pm

Resource Fair


Location: Warrington Conference Room

Learn about resources from our sponsor and from across campus that help realize innovative teaching practices discussed in the breakout sessions. Meet colleagues from the different offices and centers on campus that support your teaching practices. 

4:00 - 4:15pm

Global Learning Institute & Virtual Exchange Faculty Learning Community Presentations
Location: Presidents Ballroom


4:15 - 4:20pm

Updates on AI ^2 (squared)
Location: Presidents Ballroom

David Reed, inaugural director of the AI2 Center, will say a few words about the AI2 Center and its mission as well as talk about some upcoming faculty opportunities for the coming year.

4:20 - 4:30pm 

Wrap Up and Prize Giveaway*
Location: Presidents Ballroom
*Must be present to win 
Presenters

Sponsors