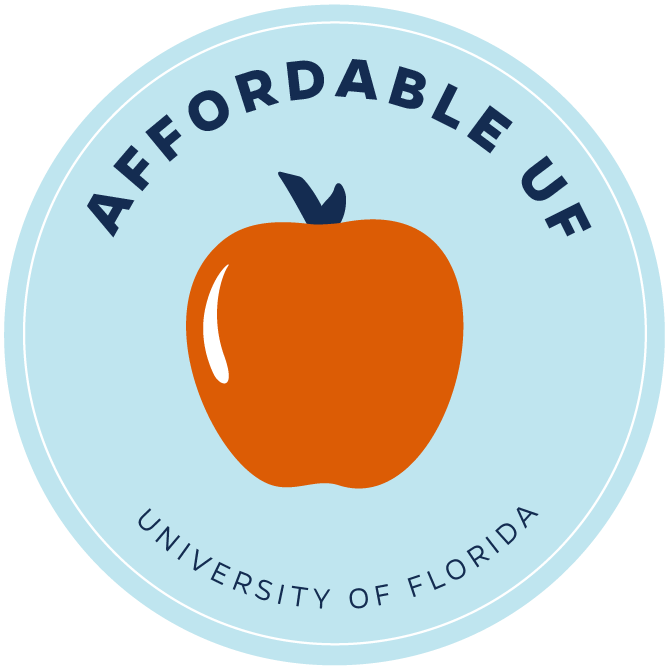 Overview
Courses using materials costing $20 or less per credit hour (including lab materials and course fees) are eligible to receive the Affordable UF Badge. The badge allows students to easily identify courses with low- or no-cost materials.
Spring 2022 adoption deadline: November 19, 2021
How to Participate
Submit your textbook adoption at the UF Textbook Adoption website. To be eligible for the badge, your submission must be made before the textbook adoption deadline.
If you think your adoption meets the $20 per credit hour threshold, entered your estimated textbook costs in the "Affordable UF" section at the end of the textbook adoption form, and click "next."
After you submit your textbook adoption the Center for Teaching Excellence will review your course.
If your course is eligible to receive the Affordable UF badge, you will be sent a digital copy of the designation. Students will see the badge in the course textbook requirements when registering. Your badge can also be displayed in many other places, including:
your syllabus
your Canvas site
your email signature line
digital resumes/ CVs
social media
your website
Resources
If you want to make your course more affordable, but aren't sure where to start, here are some resources: