The Exemplary Online Awards (EOA) recognize exemplary and innovative practices in online teaching and course production. To be eligible, courses must have 80% or more of the content and activities available to students online. Visit the EOA Nomination Requirements page for more information.
2020 Recipients
Imaginative or Innovative Approach
DIG3713 Game Development Practices
Course Design Team
Dr. Brenda Such, Assistant Director Course Production
Yuliya Antonenko, Instructional Designer
Ami Blasberg, Multimedia Specialist
Instructional Strategy
PHY2004-20080 Applied Physics 1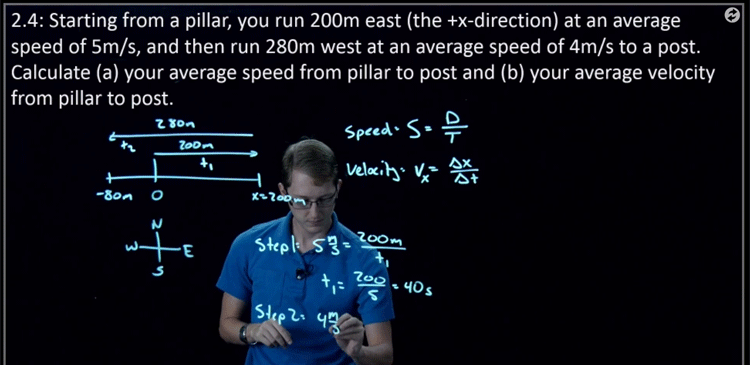 Course Design Team
Brian Schilling, Instructional Designer
Large Enrollment Strategies
CGS2531 Problem Solving Using Computer Software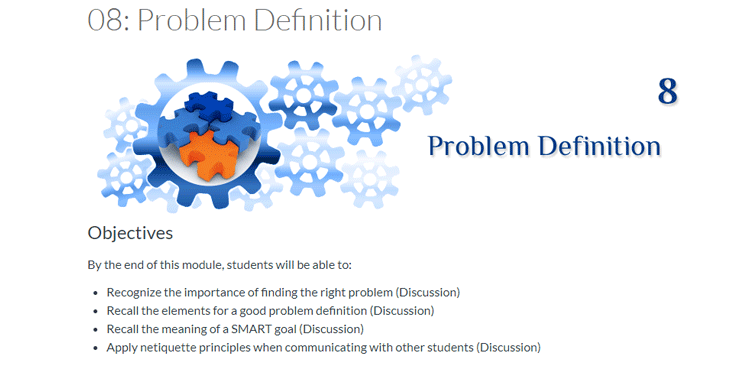 Course Design Team
Dr. Heather Maness, Instructional Designer
Learner Satisfaction
EDG7359 Professional Development & Teacher Learning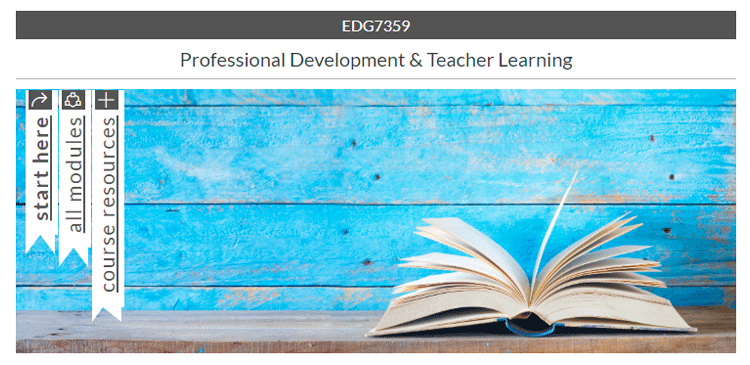 Course Design Team
Domenic Durante, Instructional Designer
Robin LeCain, Instructional Designer
Shalaunda Reeves, Graduate Assistant
Quality of Course Materials
PLP2000 Plants, Plagues, and People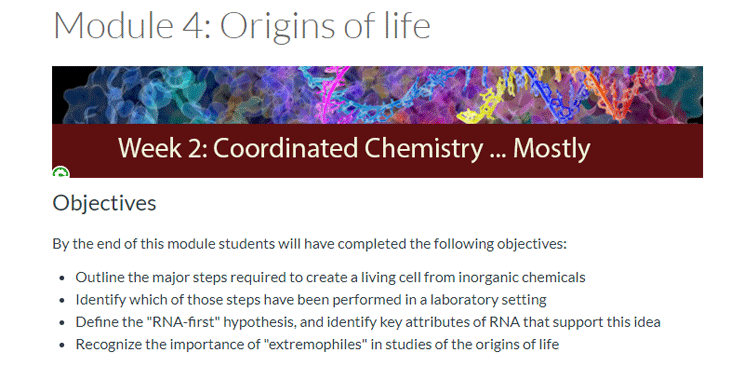 Instructor
Dr. Brantlee Spakes-Richter


Exemplary Courses
APK3163 Sports Nutrition
Dr. Blain Harrison, Instructor
Jackie Sirmopolous, Instructional Designer
CCJ3024 Advanced Principles of Criminal Justice
Dr. Erika Brooke, Instructor
Brian Schilling & Dr. Andrew Reynolds, Instructional Designers
Ami Blasberg, Videographer
Joseph Hoft & Eaven Holder, Teaching Assistants
EGS4034 Engineering Ethics and Professionalism - UF Online Program
Bill McElroy, Instructor
Allyson Haskell, Instructional Designer
Leslie Mojeiko, Instructional Designer
Ariel Gunn, Instructional Designer
EGS6039 Engineering Leadership - EDGE Program
Bill McElroy, Instructor
Allyson Haskell, Instructional Designer
LIN3010 Introduction to Linguistics
James Garner, Instructor
Yuliya Antonenko, Instructional Designer
Ami Blasberg, Videographer
Josh Eddie, Graphic Designer
MUL2010 Experiencing Music
Lauren Hodges, Instructor
Exemplary Courses
PCB467 Evolution
Norman Douglas, Instructor
Don Fitzpatrick & Shannon Dunn, Instructional Designers
Pratush Brahma,Galen Cobb, Andy Crowl, Cody Howard, Lindsey Johnson, Heather Kates, Teaching Assistants
PHA6432 Fundamentals of Pharmaceutical Chemistry
Dr. Oliver Grundmann, Instructor
Lisa Cox, Instructional Designer
Justin De Leo, Instructional Designer
Jacques LeBlanc, Teaching Assistant
PHC4101 Public Health Concepts
Jerne Shapiro, Instructor
Truly Hardemon, Instructional Designer
Eva Egensteiner, Video and Multimedia Specialist
Hillary Carter, Multimedia Specialist
Akemi Wijayabahu, Emily Klann, Bin Yu, Teaching Assistants
PHY2004L Applied Physics I
Dr. Sujata Krishna, Instructor
Dr. Shawn Weatherford, Course Developer
Robert DeSerio, Developer of Experiments
Emma Brady, Instructional Designer
SWS4932 Math for Environmental Professionals
Dr. Kanika Sharma Inglett, Instructor
Megan Podsiad, Senior Instructional Designer
Drew Feigum, Video Production Manager
2019 Recipients
SPN1131 Beginning Spanish II

Instructor
Crystal Marull, Ph.D.
View the course webtour!


Instructional Designer
Andrew Reynolds, Ph.D.


Faculty
Sonia San Juan


PCB4043C General Ecology

URP6275 Intermediate Planning Information Systems

Instructor
Kate Norris
View the course webtour!


Content Developers
Sam Palmer (left)
Erik Ashley Finlay (right)
Crystal Goodison
Danny Downing
Reginald Pierre-Jean
2018 Recipients
2017 Recipients
Imaginative or Innovative Approach
ZOO3603 Evolutionary Developmental Biology
Instructional Strategy
JOU3109 Multimedia Writing
Instructor
Julie Dodd, Ph.D.
Learner Satisfaction
EDG7982 Practitioner Research, Theory and Practice
Quality of Course Materials
GLY3202C Earth Materials
Student Engagement
AEC6932 Organizational Leadership
2016 Recipients
Large Enrollment Undergraduate:
ECO2013 Principles of Macroeconomics, Thomas Knight

Instructional Designer: Sarah Bleakney
Video Director: Belinda Espinosa
Broadcast Manager: Chris Smith
Studio Manager: Jonathan Brown
Watch the ECO2013 (6:03) demo

GEB3373 International Business, Amanda Phalin

Instructional Designer: Staci Graff
Video Director: Belinda Espinosa
Watch the GEB3373 video (4:00)
Lower Enrollment Undergraduate:
SYP3510 Deviance, Marian Borg

Instructional Designer: Mike Amish
Video Production: Josh Mills
Watch the SYP3510 (8:37) demo

WST4930 Women, Leadership and Diversity in the Global Environment, Anita Anantharam

Instructional Designer: Heather Maness
Watch the WST4930 (7:41) demo
Lower Enrollment Graduate:
2015 Recipients
BSC2009L Laboratory in Biological Sciences
Lead Instructor: Catalina Pimiento
Instructor: Kent Vliet, Ph.D.
Instructional Designer: Ashley Weser
CHM1025 Introduction to General Chemistry
Lead Instructor: Melanie Veige
Instructor: Phillip J. Brucat, Ph.D.
John Mitchell, Ph.D.
Instructional Designer: Kristina Macadangdang
ENT4934 Social Entrepreneurship
Lead Instructor: Kristin Joos, Ph.D.
Instructional Designer: Tawnya Means, Ph.D.
Video Production: Jonathan Brown
Graphic Designer: Daniel Ypsilanti
HUN2201 Fundamentals of Human Nutrition
Lead Instructor: Kristina von Castel-Roberts, Ph.D.
Instructional Designer: William Wildberger
VME4012 Aquatic Animal Conservation Issues
Lead Instructor: Iske Larkin, Ph.D.
Instructor: Patrick Larkin, Ph.D.
Instructor: Amanda Ardente, D.V.M.
Instructional Designer: Heather Maness
Outstanding MOOC: Global Students Introduction to U.S. Law (Coursera)
Instructor: Alyson Flournoy, J.D.
Instructor: Pedro Malavet, J.D.
Instructor: Claire Germain
Instructor: Lyrissa Lidsky, J.D.
Instructor: Sharon Rush, J.D.
Instructor: Loren Turner, J.D.
Instructor: Jennifer Wondracek, J.D.
Instructor: Jeff Harrison, J.D., Ph.D.
Instructor: Kenneth Nunn, J.D.
Teaching Assistant: Christina Lopez
Instructional Designer: William Wildberger
Instructional Designer: Brian Schilling
Instructional Designer: Leonardo Latorre
2014 Recipients
ISM3004 Computing in the Business Environment
BSC2009 Biological Sciences
CJL3038 Law and Society
AST1002 Discover the Universe
VEM5321 Integrating Veterinary Medicine with Shelter Systems
IDS2338 Rethinking Citizenship
SPN1130 Beginning Spanish I
AOM2520 Global Sustainable Energy