Get inspired by members of the UF community as they discuss tips and strategies for creating a quality learning experience.
Follow us on the following platforms to receive notifications when new episodes are uploaded!
I just listened to the first podcast produced by your office (First Day Strategies) and loved it! Podcasts are a great way to reach busy faculty with great, helpful content (but who might not otherwise take time out for workshops across campus). Thank you for this wonderful resource and hope to see more! – Dr. Coffey

Student-Centered Assignments Using Pressbooks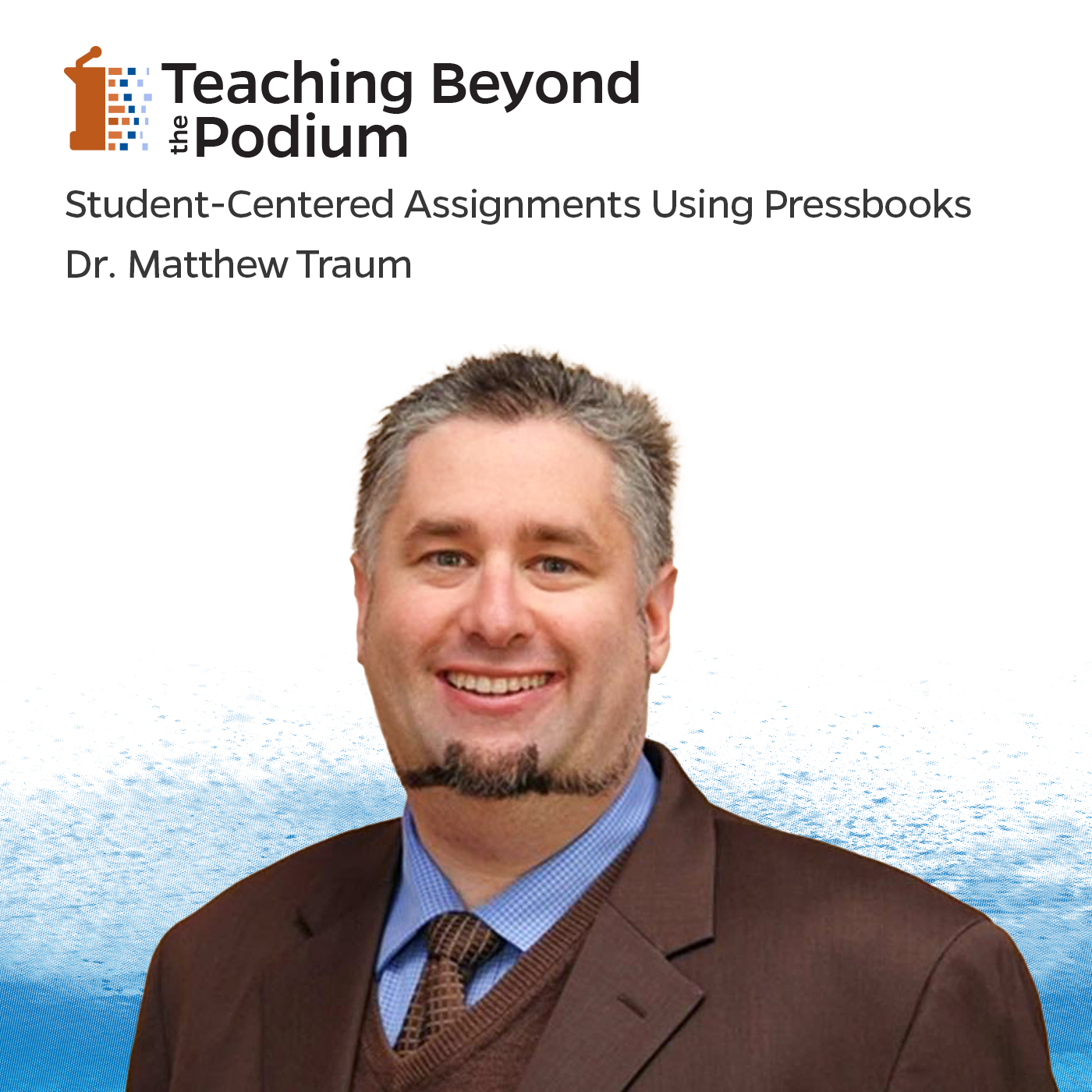 Are you curious about how to create practical, engaging assignments that center learner needs?
Dr. Matthew Traum, Instructional Associate Professor in the Department of Mechanical and Aerospace Engineering, shares how he involved his students in the creation of his class textbook, giving them a valuable experience they could take with them beyond UF.
Featured Guest:
Dr. Matthew Traum
|
Transcript
|
Bio
|
Students' Vital Role in OER
|
Student-Centered Learning in Higher Education
Repurposing Classroom Materials the Right Way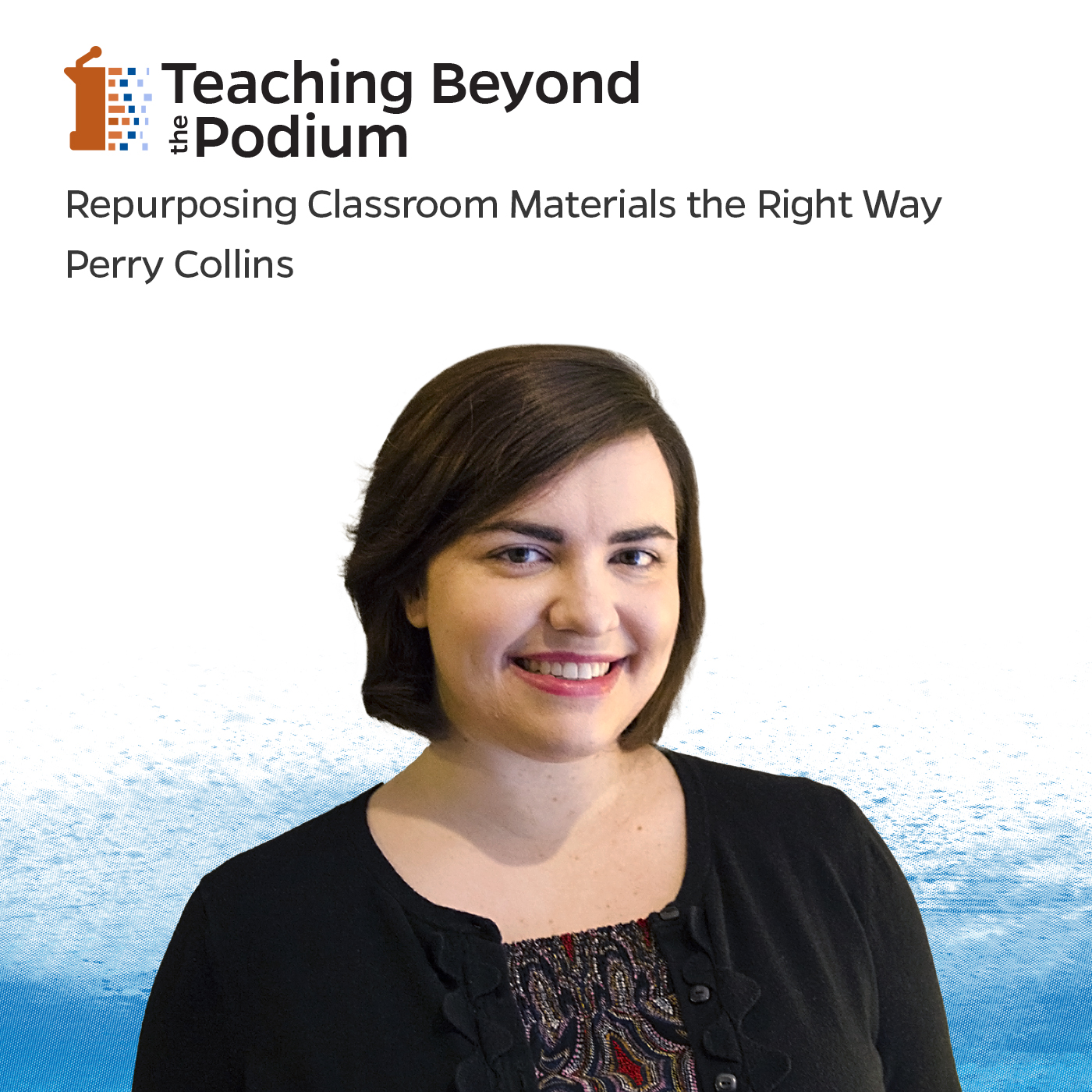 Whether through research, teaching, or creating student assignments, we work with copyrighted materials all the time.
How can we be sure that we, and our students, are using copyrighted materials appropriately in our classrooms? Perry Collins, UF's scholarly communications librarian breaks down copyright law and fair use, and provides useful questions to help you evaluate whether or not your teaching and learning materials meet the criteria for fair use.
Featured Guest:
Perry Collins
|
Transcript
|
Fair Use @ UF
|
Codes of Best Practice in Fair Use
|
Copyright & Fair Use for Public Projects
Practical Ways to Teach AI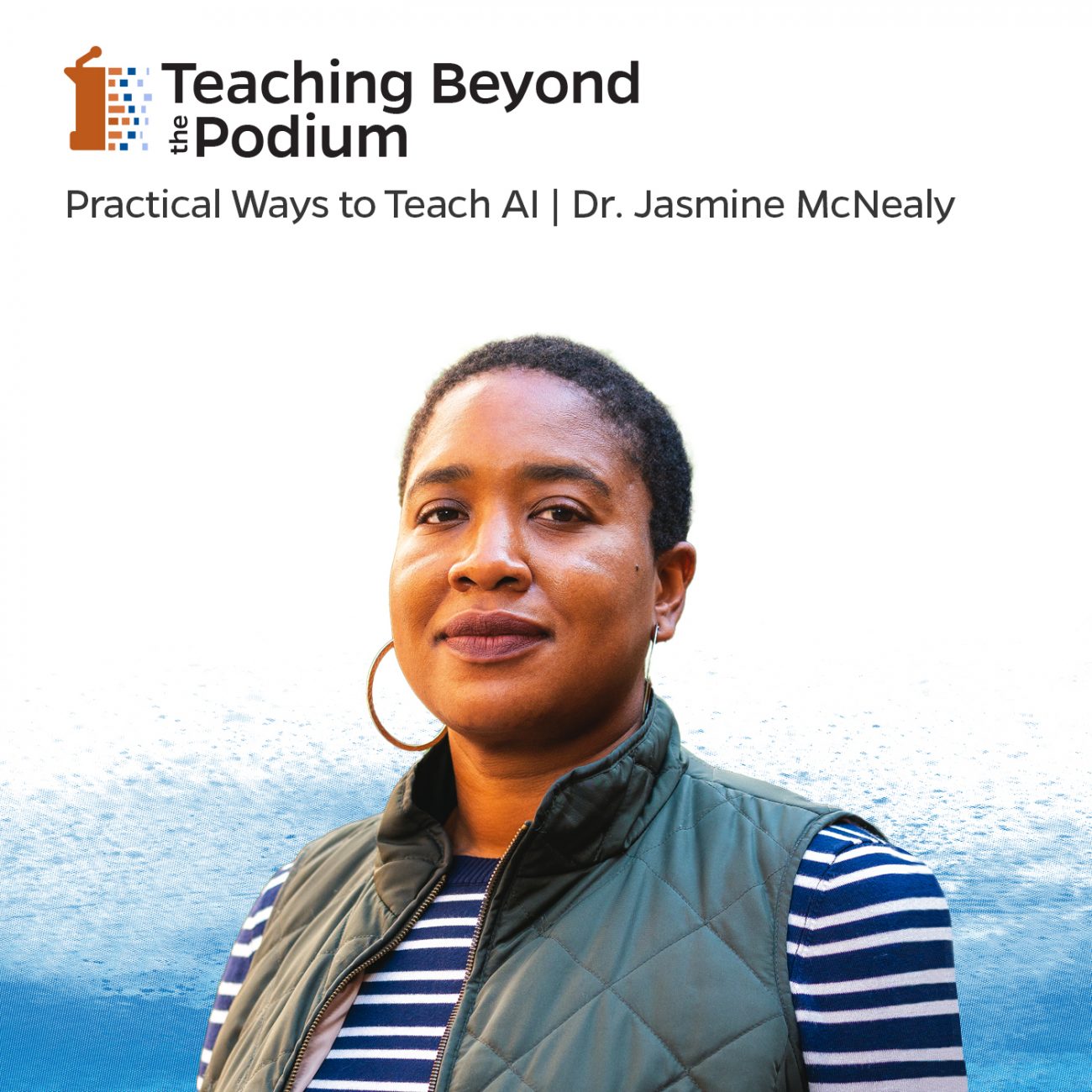 To view notes and highlight videos from previous Teaching Beyond the Podium sessions please visit our
Video Library