Get inspired by members of the UF community as they discuss tips and strategies for creating a quality learning experience.
Follow us on the following platforms to receive notifications when new episodes are uploaded!
I just listened to the first podcast produced by your office (First Day Strategies) and loved it! Podcasts are a great way to reach busy faculty with great, helpful content (but who might not otherwise take time out for workshops across campus). Thank you for this wonderful resource and hope to see more! – Dr. Coffey

Teaching with Special Collections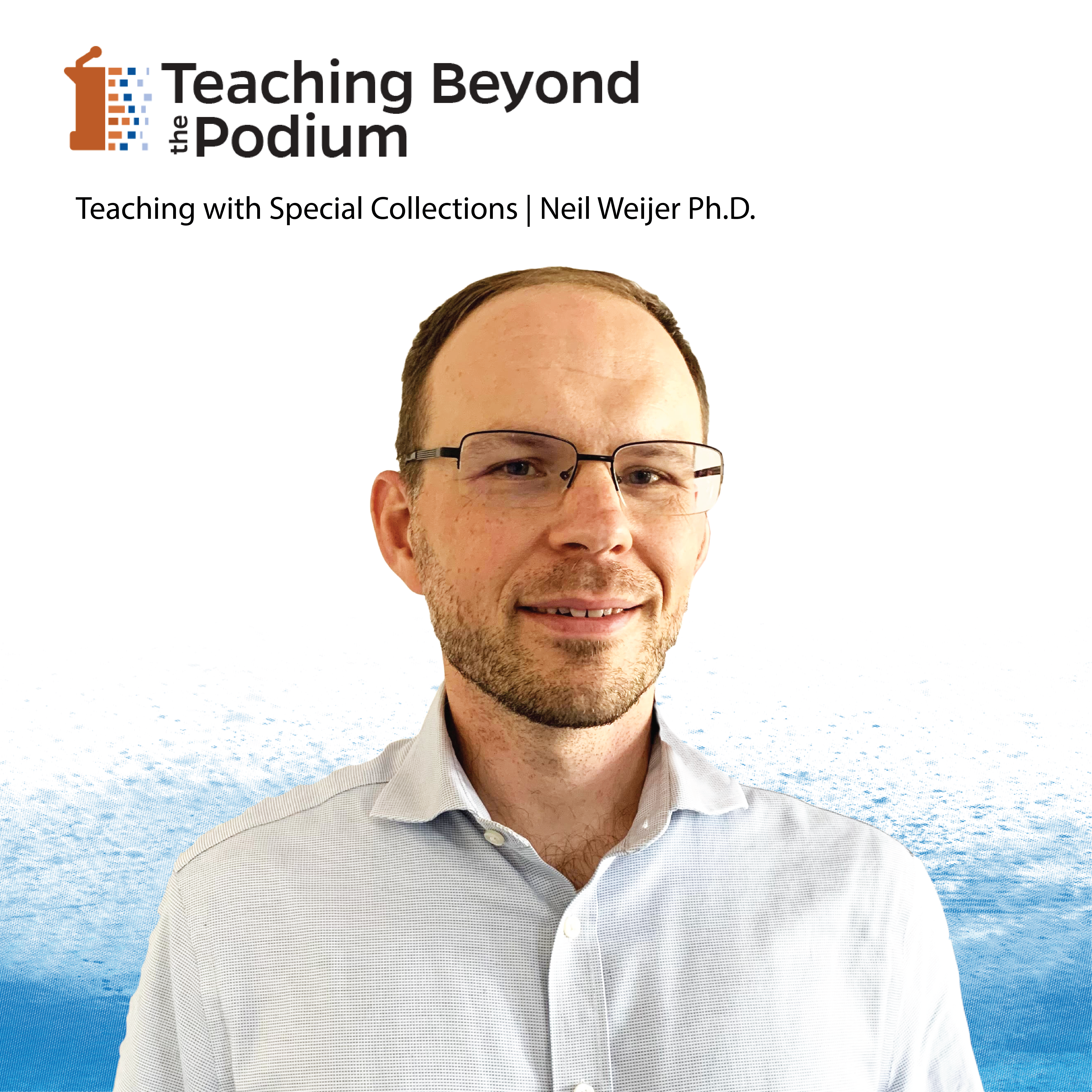 Teaching with Special Collections
This episode explores using library special collections as a course tool for experiential learning. Our guest today is Neil Weijer, the Curator of the Harold and Mary Jean Hanson Rare Book Collection. Neil shares what lead him to special collections and how they can be used as learning tools in the classroom.
Featured Guests:
Dr. Neil Weijer | Transcript | Bio