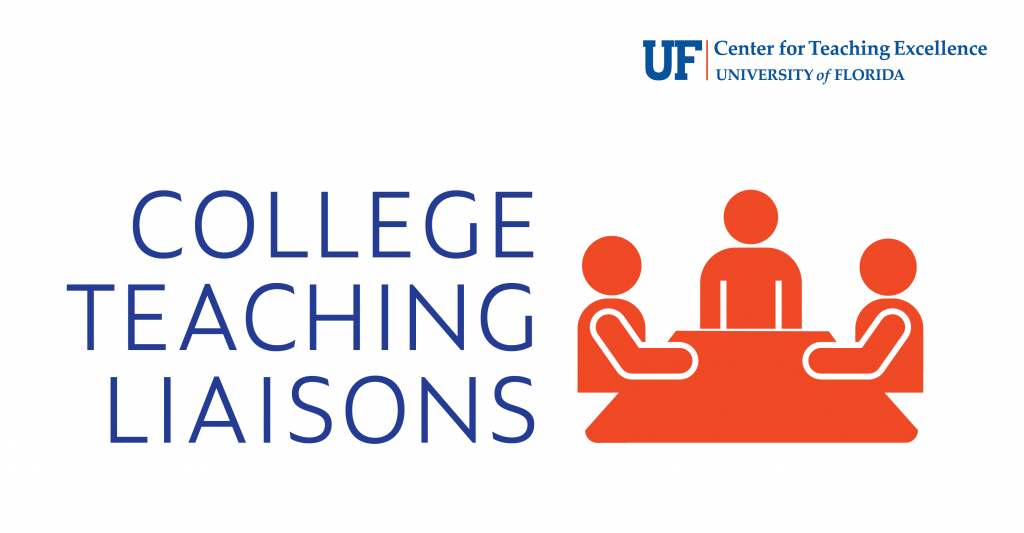 The Center for Teaching Excellence (CTE) has established a committee to improve communication with the Colleges. College Teaching Liaisons (CTLs) are crucial in promoting UF's mission of teaching excellence and aiding the CTE to understand and fulfill the needs of each college. Connected to the CTE, CTLs gather regularly to share best practices, brainstorm teaching-related challenges, and cultivate a culture of teaching excellence. The CTE is dedicated to recognizing quality, innovative, and inclusive teaching and finding ways to spread these practices across the campus. CTLs play a vital role in highlighting exceptional teaching in their respective colleges.
College Teaching Liaisons by college below.

College of Agricultural and Life Sciences
Brantlee Spakes Richter
Asst. Professor
CALS, Plant Pathology
Dr. Spakes-Richter has a lifelong fascination and respect for all manner of living things, especially the underdogs, so she relishes every opportunity to share her enthusiasm for the wonderous diversity of unappreciated fungi and despised plant pathogens that co-inhabit our planet. When she isn't growing, hunting, or teaching about fungi, you can find her outside playing in the dirt.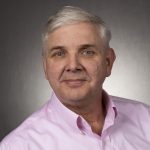 Allen F. Wysocki
Associate Dean and Professor
College of Agricultural and Life Sciences
Allen Wysocki is an Associate Dean and Professor in the College of Agricultural and Life Sciences at the University of Florida. As of September 3, 2012 he assumed the position of Associate Dean in the College of Agricultural and Life Sciences at the University of Florida. Dr. Wysocki has devoted his career to helping students and university clientele understand the trends driving change in the food system. The fundamental focus of his work has been to integrate concepts of firm and industry-level strategic planning, vertical coordination, economics, marketing, and management, to solve problems and to show clientele how to adopt successful approaches and practices that will allow them to flourish in this dynamic food system. Dr Wysocki is the author or co-author of one book, two book chapters, and over 135 publications (consisting of extension-related documents and journal articles). He was named as the CALS Undergraduate Teacher of the Year for 2001-2002, where he had a 70% teaching, and 30% extension appointment.
Leading a team of five faculty as part of a USAID grant in Haiti was a life changing experience for Dr. Wysocki. This grant was active during the earthquake that rocked Haiti on January 12, 2010. This international experience fueled a desire to work internationally.
Current responsibilities include overseeing the college's distance (including UF Online, PACE, and self-supported programs) and statewide education efforts, assisting faculty and students with study abroad opportunities, facilitating international agreements between IFAS faculty and international institutions, assisting in the delivery of the college's faculty teaching development, and directing the CALS Honors Scholars Certificate program.
Warrington College of Business
Staci Graff
Associate Director
Warrington College of Business, Teaching & Learning Center
Staci Graff is the Associate Director and an Instructional Designer at the Warrington College of Business at the University of Florida. Her focus areas include online and blended learning, distance education, accessibility, and large-course student engagement. Staci received her B.A. at the University of Florida and her MPA at the University of Central Florida. In her free time, she enjoys reading, going to the beach, hiking, and watching college sports.
Emily Theobald
Assistant Director, Education/Training Programs
Warrington College of Business, Teaching & Learning Center
Emily Theobald is the Assistant Director of the Teaching & Learning Center at Warrington College of Business where she leads a team of instructional designers in supporting the College's online undergraduate and graduate programs. Emily also leads the College's Quality Matters review process and serves on faculty tenure and promotion committees.
College of Design Construction & Planning
Bojan Lazarevic
Clinical Assistant Professor of Educational Technology
College of Education, School of Teaching and Learning
Dr. Lazarevic enjoys leading the Educational Technology undergraduate specialization and minor at the College of Education. His work is strongly rooted in an interdisciplinary approach aspiring to bridge the science of learning and innovative online pedagogy across academic disciplines. The scope of his research encompasses the intersection of online teaching methods and quality assurance, instructional design, emerging learning technologies (AR/VR/MR), and multimedia.
Wertheim College of Engineering
Toshi Nishida
Associate Dean for Academic Affairs and Professor
Herbert Wertheim College of Engineering, Department of Electrical and Computer Engineering
Professor in the Department of Electrical and Computer Engineering at the University of Florida and Associate Dean for Academic Affairs at the Herbert Wertheim College of Engineering (HWCOE).  At the college, he oversees faculty recruitment and development including new faculty onboarding, mentoring, promotion and tenure as well as graduate student recruiting, advising, and curriculum.  He is Director of the NSF Multi-functional Integrated System Technology (MIST) Center and Co-founder of the Interdisciplinary Microsystems Group (IMG).
College of Health & Human Performance
Amber Emanuel, Ph.D.
Instructional Assistant Professor
College of Health and Human Performance, Department of Health Education and Behavior
Dr. Amber Emanuel joined the HEB faculty as a Lecturer in fall of 2016. She received her Ph.D. in experimental psychology with an emphasis in social and health psychology and then completed a post-doctoral appointment at the University of Florida Southeast Center for Research to Reduce Health Disparities in Oral Health. She has taught undergraduate psychology courses, including quantitative methods and health psychology. Her research uses social psychological theories to formulate and study effective health messages for eliciting health behavior change.
Elisabeth Barton, Ph.D.
Professor, Associate Dean for Faculty and Staff Affairs
College of Health and Human Performance, Department of Applied Physiology & Kinesiology
Elisabeth Barton joined APK in 2015. She is a molecular physiologist with a primary interest in skeletal muscle repair. Her work has broad applications including accelerating the resolution of muscle damage after acute injuries, altering the balance between damage and repair in chronic injury associated with neuromuscular disease, and enhancing the repair axis in aging muscle. Her research has been supported by grants from NIH, NASA, Muscular Dystrophy Association, and the DOD.
College of Journalism & Communications
Harrison Hove
Associate Chair and Lecturer
Journalism, CJC
Harrison Hove is a Lecturer and Associate Chair in Journalism at the University of Florida. He also directs an immersive summer camp for high school journalism students called the UF Summer Media Institute. Harrison teaches broadcast journalism courses and was named the 2021 University of Florida Teacher of the Year. Prior to UF, Hove spent more than a decade in local television news as a meteorologist, anchor and reporter.  Hove has earned 7 regional Emmys for his work.
Dr. Spiro Kiousis
Professor & Executive Associate Dean
Journalism & Communications, Department of Public Relations
Dr. Spiro Kiousis is executive associate dean for the College of Journalism and Communications and is a professor of public relations. He also served as interim dean from January until July of 2021. Previously, he served as chair of the Department of Public Relations from 2006-2012, was director of distance education for the College from 2010-2013, and was a University of Florida Research Foundation Professor from 2009-2011. From 2013-2014, he was selected as a SEC Academic Leadership Development Program fellow from Southeastern Conference universities and in 2021, he was selected as the Florida Public Relations Association Gainesville Chapter Professional of the Year. Throughout his academic career, he has produced over 170 refereed journal articles, book chapters, books, and conference papers/presentations. He holds a B.A. in mass media from the University of San Francisco, an M.A. in media studies from Stanford University, and a Ph.D. in journalism from the University of Texas at Austin. His current research interests include political public relations, political communication, and digital communication. Specifically, this interdisciplinary research explores the interplay among political public relations efforts, news media content, and public opinion in traditional and interactive mass mediated contexts.
College of Liberal Arts and Sciences
Brian Harfe
CLAS, Associate Dean
CLAS Deans Office
Dr. Brian Harfe is a UF College of Medicine Professor, Associate Dean of Research and the Natural Sciences and Mathematics in CLAS, and Senior Assistant Provost. In CLAS, he is responsible for all research, online activities, international exchanges, and the seven science and math departments. He has published >100 papers that have been cited >19,000 times, has won numerous teaching awards, and directs 14 international exchange programs
John P. Aris
Associate Professor
Anatomy & Cell Biology, College of Medicine
My current teaching includes about 200 contact hours per year in different roles in team-taught courses for dental, graduate, medical, physician assistant, and undergraduate students.  I currently serve on multiple committees, such as chair for a faculty search and co-chair for an exam review committee for the pre-clinical curriculum.  My current research focus is development of 3D tissue models in collaborative projects led by Wesley Bolch in Biomedical Engineering.
College of Public Health & Health Professions
George Hack
Associate Dean for Educational Affairs
College of Public Health and Health Professions
George Hack, PhD, MEd, is the UF College of Public Health and Health Professions' Associate Dean for Educational Affairs. Dr. Hack received his PhD in Educational Technology from the University of Florida and currently provides administrative leadership to academic programs at the undergraduate, graduate, and professional levels, including program evaluation, academic advising, and student services. He teaches regularly within the college, having served as the instructor for RSD6900 – College Classroom Teaching, PHC6700 – Social and Behavioral Research Methods, and HSC3057 – Research Methods in the Health Sciences. His areas of specialization are broadly encompassed within the domain of instruction and curriculum, but are more narrowly focused upon instructional design, curricular development, educational technology, and faculty development related to pedagogy and instructor effectiveness. Special topics of interest to him are human/technology learning interactions, instructional strategies that lead to positive student learning outcomes in clinical reasoning or advanced problem solving, instructor presence in online coursework, the role of simulation and case studies in blended learning, online learning communities, and the evaluation of educational courseware.
College of Veterinary Medicine
Sarah A. Bell, MEd
Outcomes and Assessment Coordinator
Office for Academic and Student Affairs | College of Veterinary Medicine
Sarah Bell holds a Master of Education degree and an Instructional Design certificate. She is currently a doctoral candidate in the College of Education's Leadership in Education Administration program. At the College of Veterinary Medicine, she collaborates in the design, development, implementation, and evaluation of institutional and programmatic assessment plans. She also facilitates faculty and staff professional development in teaching and assessment strategies.
David Reed
Associate Provost for Strategic Initiatives
Provost's Office
Dr. David Reed is the Associate Provost for Strategic Initiatives at the University of Florida. He has been a driving force in the university's AI Initiative, which began when the University was gifted academia's fastest AI supercomputer worth over $50M. Reed has led the university's effort to expand AI throughout the university, including creating and overseeing a dozen AI working groups. UF's goal is to provide AI education to any student regardless of their major or previous exposure to computer programming.
Melissa L. Johnson, Ph.D.
Interim Director
UF Honors Program
Dr. Melissa L. Johnson currently serves as the interim director of the Honors Program. She has been a member of the Honors Program administrative faculty since 2005. She earned her Ph.D. in educational technology from the University of Florida, with her dissertation focusing on online learning in undergraduate honors courses. Dr. Johnson is a nationally-recognized expert in honors education, serves as an external reviewer for honors programs and colleges across the U.S., and was named a Fellow of the National Collegiate Honors Council in 2018.
George A. Smathers Libraries
Dr. Neil Weijer
Curator of the Harold & Mary Jean Hanson Rare Book Collection
George A. Smathers Libraries, Dept. of Special & Area Studies Collections
As curator of UF's Rare Book Collection, Neil works to develop and promote the collection to engage students and faculty on campus and around the state. He also directs the project Storied Books at the University of Florida, which sponsors and showcases student research and experimentation in the University's collections. His research focuses on the history of early books and manuscripts, especially on the intersections between legendary history, forgery, and scholarly practice.
Florida Museum of Natural History
Keith R. Willmott
Curator of Lepidoptera
Florida Museum of Natural History, McGuire Center for Lepidoptera and Biodiversity
Keith Willmott is a curator of Lepidoptera (moths and butterflies) at the McGuire Center for Lepidoptera and Biodiversity, one of the world's three largest Lepidoptera collections. His research focuses on the diversity, evolution and conservation of tropical American butterflies. He also mentors undergraduate students, and supervises graduate students through the Department of Entomology and Nematology.