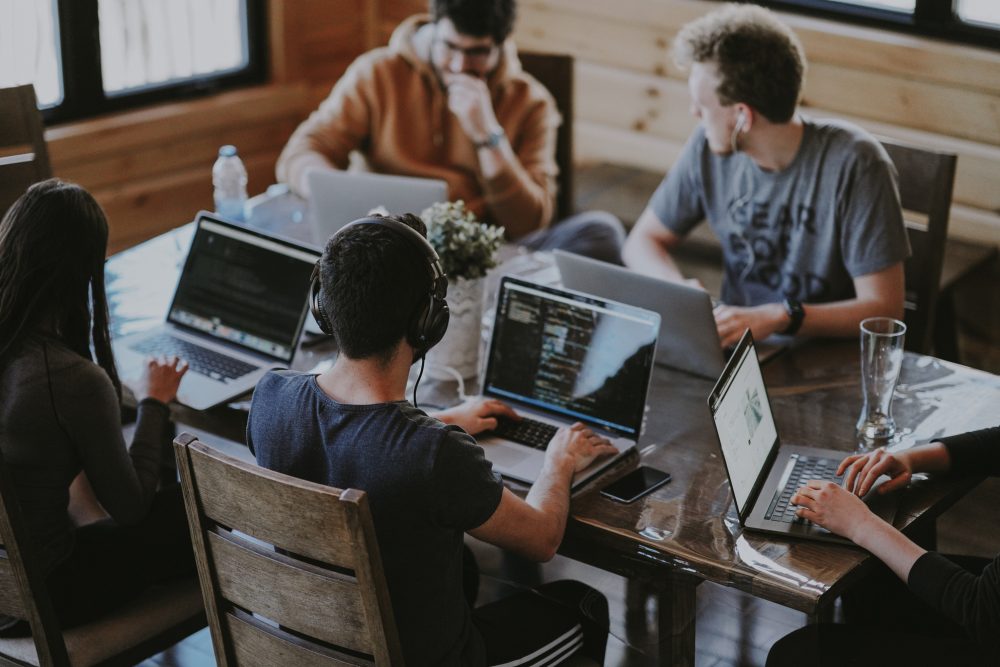 Overview
Collaborating online between teachers and students can be achieved through many freely accessible tools. The University of Florida offers several suites of tools that allow you to create, share, and collaborate on documents.
Incorporating collaboration tools within your course enhances student engagement and course management (University of Michigan). When creating assignments or activities for your course, keep these tools in mind!
Adobe Spark is the integrated web and mobile solution that enables everyone, especially teachers and their students of all ages, to easily create and share impactful visual stories. Sign in with your UF email address to get started!
Dropbox (GatorLink credentials required)
Dropbox allows you to create, store, and share cloud content securely with others at the University of Florida and worldwide. Grant others access to files that you are storing, or request files from team members, groupmates, or your class. Installing the Dropbox desktop application for Mac or Windows can provide you with a constant backup system for the important documents on your computer. Sign in with your UF email address to get started.
Flipgrid is 100% free for all educators and learners. Engage and empower every voice in your classroom by recording and sharing short, awesome videos…together! It's simple, fun and takes only a few minutes. Learners pause and flip their camera while recording, add uploaded photos and videos, trim unlimited clips and include a whiteboard, video styles, text, emoji, inking and more to superpower their stories!
Google G Suite (UF Google Account required)
Google G Suite offers tools such as shared docs, sheets, forms, drawings, and sites that can be used to create interactive classroom activities. You can access the Suite by logging in with your UF Google account. To set up your UF Google account, visit Google Drive and select "Personal Account." Enter your UF email address (not a department specific email such as @aa.ufl.edu) then enter your GatorLink credentials.
Kahoot! is a game-based learning platform that makes it easy to create, share and play learning games or trivia quizzes in minutes. Unleash the fun in your classroom! Use Kahoot! in compliance with FERPA.
Microsoft Office 365 offers several tools to help you create, store and collaborate on classroom assignments and projects.
Make beautiful boards, documents, and webpages that are easy to read and fun to contribute to.
Perusall (Canvas login required)
Perusall is an online tool that takes advantage of social learning strategies to promote asynchronous engagement with text and images. The instructor can upload reading materials, highlight important concepts and assign tasks to the class.
VoiceThread (GatorLink credentials required)
VoiceThread is an interactive collaboration and sharing tool that enables users to add images, documents, and videos to which other users can add voice, text, audio files, or video comments. Typically, an instructor creates the initial narrative slides and students then add their comments at any point in the narration.
References
Related Resource Library Topics