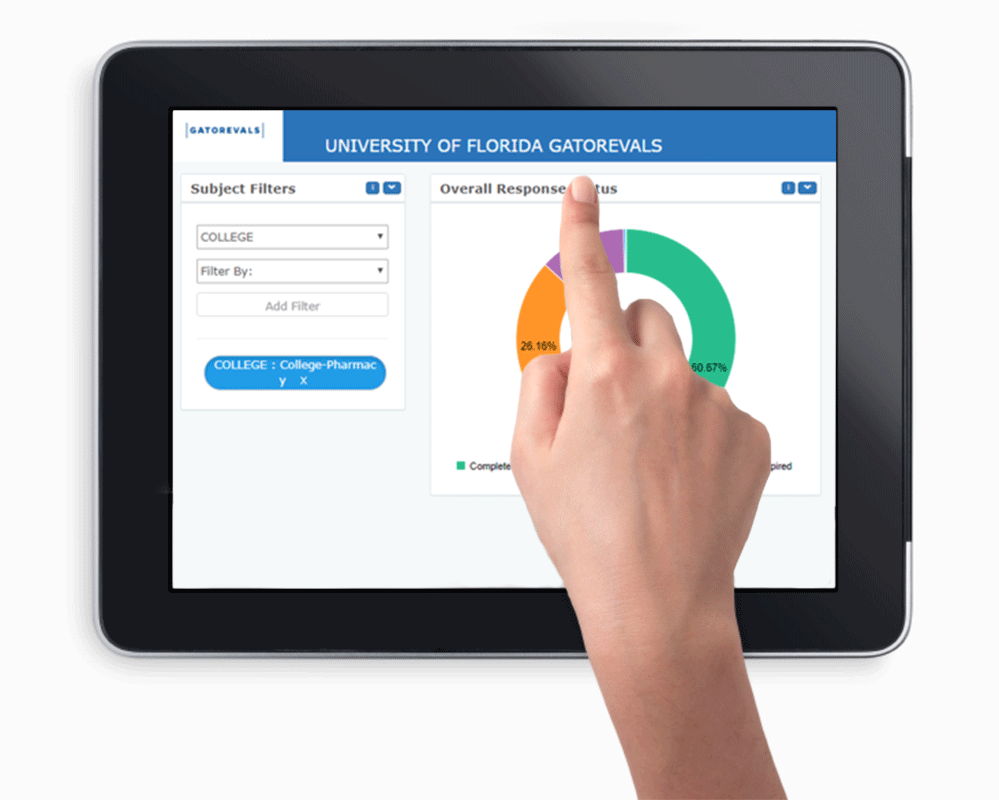 Overview
Faculty and course evaluation plays an important role whereby students provide meaningful feedback to their instructors. Evaluations can take place at the midpoint or end of each term and all students are encouraged to participate in evaluating each of their instructors.
Strategies
Opt-In to Midterm Evaluation
Each term, faculty will receive an email after approximately 30% of the course has been completed to "Opt-In" their course to receive a midterm evaluation. Students can provide feedback midway through the course to give instructors time to adjust and make changes to the course. The day after the midterm evaluation period ends, the instructor will receive a report that aggregates the student responses. The results are not part of the promotion and tenure process, or available for public results.
Give Students Class Time to Complete
Set aside 10-15 minutes at the start of class to complete the evaluation.
Show students how to access evaluations via website, Canvas, or via email
Remind students ahead of time to bring laptops/tablet/mobile device to class
Add this time on class calendar in the syllabus, Canvas, etc.
Talk to Students About Importance
Educate Students about course evaluations:
What are they for?
Why should they care?
What should they keep in mind when completing evaluations?
View Live Response Rates by Logging In During the Evaluation Period
Instructors can view live response rates on the GatorEvals Dashboard Viewer.
References
Related Resource Library Topics