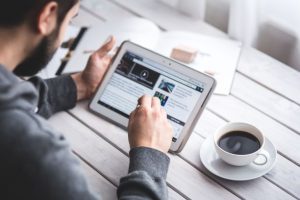 Overview
ePortfolios allow students to reflect on their international experiences and courses while creating a digital archive of acquired skills and accomplishments. Student ePortfolios can be used to foster global learning, connections among experiences, and career development.
Strategies
Reflect
ePortfolios encourage students to develop an awareness of their own growth.
Showcase
The expanding use of ePortfolios at institutions around the country provides students with the opportunity to showcase their knowledge and grasp of a particular subject area in a meaningful way.
Peer Review
E-portfolios can be reviewed by student peers, faculty, and working professionals in the field to provide multiple layers of feedback and diverse perspectives. ePortfolios promote integrative learning by having students collect, select, reflect and connect new experiences and understandings to the big picture they have come to know.
References
Related Resource Library Topics