The Teaching Excellence Faculty Fellows are a group who demonstrate excellence in online teaching. The Fellows provide guidance to members of the UF teaching community who wish to improve their online courses and complete online course reviews. Fellows also serve as ambassadors and reviewers for the Pathways Online Course Reviews process.
Teaching Excellence Fellows advise in these areas of the course review process:
Best practices for writing and submitting a self-review
How to interpret and incorporate feedback from your review team

How to efficiently "pay-it-forward" as a Reviewer

Expand the accordions to see the 2022-2023 Faculty Fellows and the colleges they serve.

Agricultural and Life Sciences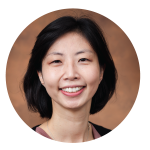 Soohyoun (Soo) Ahn, Ph.D.
Assistant Professor
Food Science and Human Nutrition
Dr. Soohyoun (Soo) Ahn is a lecturer in Food Science and Human Nutrition Department at UF. She received her Ph.D. in Food Science from Cornell University and started her work at UF as a faculty member in 2012. She teaches Man's Food (FOS2001), Food Regulations (FOS4731/5732) and Food Safety Systems (FOS4290/6218). Since 2022, She also teaches Principles of Food Entrepreneurship (FOS4936) as Special Topics course. She is a nationally acclaimed food safety expert with expertise in pathogen detection. Dr. Ahn also started the Florida Food Entrepreneurship program in 2013 and helped numerous Floridians to start their own food business as the program coordinator until she stepped down in 2020. Dr. Ahn loves reading, watching movies, doing jigsaw puzzles, and playing with her border collie Milo in her free time.

Megan Cantrell
Lecturer
Department of Agricultural Education and Communication
Megan Cantrell is a lecturer in the Department of Agricultural Education and Communication. Her classes are focused within agricultural leadership development. She teaches courses online as well as in-person to undergraduate students from all 11 undergraduate colleges. Beyond classroom instruction, she also conducts various leadership trainings for agriculture and natural resources industry groups around Florida. In addition to her teaching and extension programming, Cantrell serves as the coordinator for the university-wide leadership minor at the University of Florida. Originally from Sebring, Florida, Cantrell graduated from the UF with her bachelor's degree, studying agricultural education and communication and specializing in communication and leadership development. Following her graduation, she earned her master's degree from Texas A&M University, where she studied agricultural leadership, education and communications with a specialization in leadership education, theory and practice. Cantrell is currently in pursuit of her doctorate focusing on agricultural leadership education. Cantrell comes to UF AEC with experience working in leadership development with agriculture students across the nation.
Hartwig Henry Hochmair, Ph.D
Associate Professor
School of Forest, Fisheries, and Geomatics Sciences (SFFGS)

Dr. Hartwig Henry Hochmair is an Associate Professor of Geomatics in the School of Forest, Fisheries, and Geomatics Sciences (SFFGS) and located at the Fort Lauderdale Research and Education Center (FLREC), with a 60%/40% teaching/research split. He teaches several online courses in the areas of spatial data analysis and Geographic Information Systems, two of which received an exemplary designation in the UF + Quality Matters (UF + QM) standard system. His research focuses on the spatial analysis of geographic information to address key issues of sustainable transportation, data quality of crowd-sourced geodata, and the spread of invasive species in South Florida. He has led multiple GIS research projects and received funding from NSF, Google, the Florida Department of Transportation, and American Forests. He is a recipient of the University Term Professorship Award (2017-2020) and the NACTA Excellence in Teaching and Learning with Technology Award (2019). He published over 60 peer reviewed journal papers and is an Associate Editor of the ISPRS International Journal of Geo-Information and an editorial board member of the Journal of Location Based Services and Geographies.
Wagner Vendrame, Ph.D.
Professor
Environmental Horticulture Department

Dr. Vendrame is a Professor in the Environmental Horticulture Department, Institute of Food and Agricultural Sciences, University of Florida. His teaching (30%) and research (60%) focus in Ornamental Horticulture. He teaches Orchidology (undergraduate) and Orchid Biology and Culture (graduate) online; Micropropagation of Horticultural Crops and Advanced Micropropagation live, and a live Orchid Short Course (Survey of Orchids). His research program involves production and conservation of ornamental plants using plant tissue culture and cryopreservation techniques. Some of his innovative research in the recent past included the evaluation of growth of plant cells under microgravity, with five spaceflight studies on board of the space shuttles Atlantis, Endeavour and Discovery, and the International Space Station National Laboratory. Dr. Vendrame has also developed studies with a biofuel species (Jatropha curcas) for biodiesel and bio jet fuel production. More recently, studies have focused cryopreservation of orchid seeds, protocorms and pollen, palm seeds, banana in vitro shoots; and large scale micropropagation of plants using temporary immersion bioreactor technology, including orchids, bromeliads, sugarcane, banana, blueberry, palms, and medicinal plants, such as hemp and saw palmetto. His work has been published in peer-reviewed scientific journals and he has also contributed to several book chapters. He also holds an administrative position (10%) as Assistant Department Chair in Environmental Horticulture. Dr. Vendrame obtained his B.S. in Agricultural Sciences and M.Sc. in Plant Physiology and Biochemistry from the University of São Paulo, Brazil, and his Ph.D. in Horticulture from The University of Georgia.
Darius Brown
Lecturer
College of the Arts
Darius Brown is a visual and sound specialist who enjoys producing high-quality videos as a Cinematographer and appreciates creating dynamic sound and music as an Audio Engineer. He currently instructs for the University of Florida (UF) at the College of the Arts. There, he teaches video production courses at an intermediate and advanced level. Skillsets gained in his courses include lighting design, videography, motion graphics animation, visual effects compositing, advertising, and sound capture. Both at the university level and as a freelancer, Darius has recently co-produced, directed, consulted, and/or led multiple productions that have helped small businesses, university departments, and individuals get their feet back on the ground during post Pandemic. These productions include theatrical opera performances, live-streamed events, 3D animation, professional dance stage performances, podcasts, video advertisements, and studio masterclasses. Darius's versatility provides him with numerous production opportunities for departments and organizations both across and outside of the University of Florida. He freelances as a digital artist under the name "DinoBrown Productions." His family inspires his artist name. He honors his mother by using her nickname, "Dino," and honors his father by using his surname, "Brown." At the University of Florida, Darius hopes to grow as a digital artist while also helping young people (elementary to college level) develop in the audio and visual fields and continues to apply his skills in the academic environment and society at large.
Ferol Carytsas
Assistant Director and Lecturer
UF Center for Arts in Medicine

Ferol Carytsas is Assistant Director and Lecturer with the UF Center for Arts in Medicine. Ferol's interest in curriculum design led her to co-develop the Undergraduate Certificate in Music in Medicine at UF. Her Music and Health course was runner-up winner for an UFIT Exceptional Course Development award, and the course received an Internationalizing the Curriculum grant from the UF International Center. In addition, she was one of the 2019 recipients of the UF Office of Teaching Excellence's Rising Star Award. In 2020, she was selected to participate in the inaugural cohort of UF's OER Learning Community for her upcoming OER textbook, The Impact of Music on Health. She was also awarded a 2022 UF Division Three Superior Accomplishment Award. Ferol was a founding board member with the National Organization for Arts in Health (NOAH) and served on the board for 5 years. She was the chair of the NOAH Professionalization Committee and assisted with the development of the nationally endorsed Code of Ethics and Standards for Arts in Health Professionals. In addition to being on the leadership team, she was an editor and contributing author to the Core Curriculum for Arts in Health Professionals. In partnership with a2ru, Ferol leads the national Arts in Health Community of Educators. This community aims to articulate the priorities in the field of arts in health in higher education.
Warrington College of Business
Design Construction & Planning
Kim Moore, Ph.D.
Professor
College of Agricultural and Life Sciences
Environmental Horticulture

Kimberly Moore is a professor of Environmental Horticulture at the University of Florida, IFAS, Fort Lauderdale Research and Education center. Her research focus is on nutritional management strategies for ornamental crops to reduce fertilizer run-off and improve fertilization management. Dr. Moore's research focus is on the use of alternative growing substrates like compost as well as the use of reclaimed wastewater. She also investigates the effects of salt water on plant growth and methods to improve water management in the landscape and greenhouse. In addition to research, she teaches Elementary Organic and Biological Chemistry as well as Nutritional Management. Dr. Moore received her PhD and MS in horticulture from Iowa State University and her BS in Environmental Science and Botany with a minor in chemistry from Eastern Illinois University.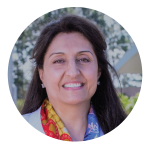 Bahar Armaghani
Director and Instructional Associate Professor
Sustainability, and the Built Environment (SBE) Program
Bahar Armaghani is the Director and Instructional Associate Professor, Sustainability, and the Built Environment (SBE) Program at the College of Design, Construction and Planning (DCP). She is also the Director of UF Green Building Learning Collaborative (GBLC). She developed and taught courses on greening the build environment and Leadership. Since 2014, she established and teaches LEED Lab utilizing university as a laboratory for hands-on learning focusing on the skills needed in the green building industry. LEED Lab students delivered LEED V4.1 EB: O+M Gold certification for on campus building, the first certified building by students in Florida and the eleventh internationally. In 2021, she established and teaches WELL Lab (the first globally) in collaboration with International WELL Building Institute (IWBI). Bahar established UF's Green Building Program using LEED and served as director for thirteen years. She completed managing over 35 UF projects with a total budget of $350 million. Bahar was the first three LEED Fellows and the first female in the state of Florida. She served as USGBC LEED Faculty and WELL Faculty for IWBI, and established USGBC Heart of Florida Chapter. Currently, Bahar is serving on FL USGBC Market Leadership Advisory Board, Gainesville Greater International Center board, and director of Sister City program Gainesville/ Duhok. Bahar served as an international advisor and introduced green buildings to Jordan, Republic of Georgia, and Iraq (Kurdistan). She has delivered workshops in Dubai, Abu Dhabi, Sweden, and Singapore. She played a leading role in establishing the Jordan Green Building Council.
Taryrn (T.C.) Brown, Ph.D.
Clinical Assistant Professor
Social Foundations and Program Coordinator for the Schools, Society, and Policy Specialization

Taryrn T.C. Brown (she/her/hers) is a Clinical Assistant Professor of Social Foundations and Program Coordinator for the Schools, Society, and Policy Specialization at the University of Florida. Her teaching and research broadly examines interpretive, normative, and critical perspectives of education, with emphasis on the experiences of minoritized individuals and communities. She completed her Ph.D. at the University of Georgia in Educational Theory and Practice, with an emphasis in Social Foundations and Critical Studies. Her interdisciplinary work promotes critical questions that challenge the standard assumptions about the purposes of schools in society and the role that race, class, and gender play in aspects of teaching and learning. As a scholar-practitioner, her recent scholarship focuses on Black feminism and Black girlhood studies.
Tara Mathien, Ph.D.
Clinical Assistant Professor
Early Childhood Studies
Dr. Mathien is a Clinical Assistant Professor of Early Childhood Studies (ECS) and affiliate faculty member of the Anita Zucker Center for Excellence in Early Childhood Studies. She also serves as Program Area Leader in ECS for the college's department of Special Education, School Psychology, and Early Childhood Studies (SESPECS). She has an Ed.D. in Curriculum and Instruction Leadership from Northern Illinois University. Her specific research interests include early childhood education, educator preparation, mentoring, field and clinical experiences, and international education. Dr. Mathien has experience working with a variety of early childhood programs, state, national, and international initiatives (in Florida, Illinois, Switzerland, and Nepal) to provide training and technical assistance surrounding developmentally appropriate practice, emergent curriculum models, classroom environments, and program administration practices. Dr. Mathien was a certified teacher in Illinois and worked as an early childhood education teacher in Chicago and the surrounding areas in a diverse range of school settings including Head Start, charter schools, private schools, and community colleges. Dr. Mathien is the co-author of journal articles and book chapters and is an active presenter at both local, national, and international conferences focusing on early childhood education as well as teacher preparation. In her current faculty role, alongside teaching a variety of undergraduate and graduate courses, Dr. Mathien leads curriculum development that has resulted in the establishment of a new teacher certification bachelor degree offering, as well as, online undergraduate courses that result in a minor and specialization area in ECS.
Wertheim College of Engineering
Sujata Krishna, Ph.D.
Lecturer
College of Agricultural and Life Sciences
Physics Department

Dr. Krishna is a faculty member in the UF Physics Department. She has been reviewing online courses using the UF+QM rubric for the UF Center for Teaching Excellence for the past few years, and prior to that was a received Exemplary Course designation for courses taught by her online. She received her online teaching certification from OLC in 2016 and actively teaches face-to-face as well.

Health & Human Performance
Ashlee Hoffman-Ossiboff
Instructional Assistant Professor
Department of Health Education and Behavior
Ashlee is an Instructional Assistant Professor in the Department of Health Education and Behavior in the College of Health and Human Performance at the University of Florida. Her instructional focus is international perspectives in health education. She is also a Study Abroad Director and works as a Preview Advisor at the university. Her academic background is in Health Education, with a focus of Multicultural Issues in Health, as well as additional studies in Psychology and Exercise Science. Dr. Ossiboff's professional experience includes working in community health programs and initiatives, university wellness, fitness and health event management, and as a substance abuse counselor.
Linda Nguyen, Ph.D.
Instructional Assistant Professor
Department of Applied Physiology and Kinesiology

Dr. Linda Nguyen is an Instructional Assistant Professor in the Dept. of Applied Physiology and Kinesiology. Dr. Nguyen teaches a wide array of anatomy and physiology undergraduate and graduate courses across various platforms (online, hybrid, residential courses). She also mentors and supervises the department's graduate and undergraduate teaching assistants and has a keen interest in diversity, student engagement and academic support to meet the current needs of students in higher education. Dr. Nguyen has extensive experience working with the Center for Online and Innovative Productions (COIP) to update and optimize online course materials which has included utilizing green screens for lecture videos and interactive online lab activities. She is very passionate about teaching and student learning and is always trying to gain new perspectives on course development to provide the best learning experience for students.
Journalism & Communications
Harrison Hove
Associate Chair and Lecturer
Department of Journalism

Harrison Hove is Associate Chair and Lecturer in the Department of Journalism at the University of Florida's College of Journalism and Communications. Harrison teaches courses on television news reporting, investigative reporting, broadcast writing, and performance. He also advises award winning, large-scale projects with student journalists for WUFT-TV, a PBS affiliate. Harrison has advised and coached seven students to the Hearst Journalism Awards National Championships, including two national champions. Other students he has advised have earned top national awards from the Society of Professional Journalists, National Broadcasting Society, Radio Television Digital News Association and the Broadcast Education Association. In 2021, Harrison was named both the University of Florida Undergraduate Teacher of the Year and UF's College of Journalism and Communications Teacher of the Year. In 2022, Harrison earned an Exemplary Online Award in Instruction Strategy for JOU 2100 Broadcast Writing Bootcamp. He is also Director of UF's Summer Media Institute, an immersive learning experience for high school students. Before arriving at UF, Harrison spent more than a decade in local news as a news anchor, reporter, and meteorologist. He's traveled as far as Antarctica to cover a story and has earned 7 regional Emmys and 21 nominations for his work.
Liberal Arts and Sciences
Stephanie Bogart, Ph.D.
Associate Instructional Professor
Anthropology and Anthropology Undergraduate Coordinator

Dr. Bogart has been teaching anthropology courses ranging from human sexuality to primate behavior to biological anthropology since 2014, and specifically at UF since 2018. As a behavioral ecologist, her passion lies in understanding the evolution of human behaviors in relation to environmental factors and learning about our closest living relatives, the apes. Dr. Bogart's research has covered tool use, diet, sociality, prosociality, cognition, and communication in chimpanzees, gorillas, orangutans, bonobos, and humans. Course instruction integrates interdisciplinary methods and themes from anthropology, behavioral ecology, biology, psychology, and neuroscience to give a holistic examination of humans and non-human primates. Students benefit from Dr. Bogart's extensive experience and interactive style in her classes.
Nathalie Ciesco
Lecturer
Department of Languages, Literatures and Cultures
Nathalie is a Lecturer of French in the Department of Languages, Literatures and Cultures at the University of Florida. She is interested in developing innovative, engaging and affordable online foreign languages courses, curricula and experiences for undergraduate students. Nathalie recently designed two fully online Beginning French courses which she teaches in the Fall and Spring semesters at UF. In Spring 2022, Nathalie also designed and implemented a virtual exchange program between UF and the University of Poitiers (France). In addition to her degrees in French, Nathalie holds a M.Ed. in Curriculum and Instruction with an emphasis on Educational Technology and she is currently pursuing a Doctorate in Education (Ed.D.) in the same field.
Nicole Dorey, Ph.D.
Lecturer
Psychology and Animal Behavior

Nicole R. Dorey teaches courses in psychology and animal behavior. In addition to her teaching, Dr. Dorey is founder of the Animalia lab. The research in this lab focuses on how humans and non-human animals behave and interact, and what factors influence their behavior. Dr. Dorey's research has gained the attention of several media outlets, including Discovery News, Science Daily, and New Scientist. She also has consulted on animal research and animal training at a variety of zoos and is a Certified Applied Animal Behaviorist. Dr. Dorey holds a B.S. degree in both zoology and psychology from the University of Florida, an M.S. degree in behavior analysis with a minor in biology from the University of North Texas and a Ph.D. in animal behavior from the University of Exeter (England).
Sujata Krishna, Ph.D.
Lecturer
College of Agricultural and Life Sciences
Physics Department

Dr. Krishna is a faculty member in the UF Physics Department. She has been reviewing online courses using the UF+QM rubric for the UF Center for Teaching Excellence for the past few years, and prior to that was a received Exemplary Course designation for courses taught by her online.. She received her online teaching certification from OLC in 2016 and actively teaches face-to-face as well.
Crystal Marull, Ph.D.
Online Spanish and Coordinator
Online Spanish Program
Spanish and Portuguese Studies

Dr. Marull is the Coordinator for the Online Spanish Program at the University of Florida. She received her PhD from Rutgers University where she focused on the intersection of cognition and second language acquisition. She also holds a Masters in Education and is a certified K-12 Spanish teacher (PA & NJ). She has taught basic, intermediate, and advanced Spanish language and linguistics courses at the primary, secondary, undergraduate and graduate level in face-to-face, online, hybrid, study abroad, and service learning contexts. In her courses, she capitalizes on the advantages of digital tools and virtual environments to offer a variety of media rich lesson plans to foster growth and understanding of the target language through personalized and individualized instruction.
Stephanie Stine
Lecturer
Statistics Department

Stephanie Stine is a Lecturer in the Statistics Department at the University of Florida. She mainly teaches Introduction to Statistics 1, both the large enrollment hybrid class and the UF Online class. Prior to joining UF, Stephanie was a high school teacher and earned her M.S. in Statistics as a distance student from Texas A&M University. Having been an online learner and now an online teacher has given Stephanie an insight to both aspects of the online experience. She likes to hear about other methods or activities that teachers use in their lectures, and in turn thinking of how to incorporate them into her lessons to give students a variety of ways to learn Statistics. Stephanie recently completed a course refresh of STA 2023 Introduction to Statistics 1 UF Online which utilized PlayPosit to create interactive lectures for students.
Angela Walther, Ph.D.
Assistant Instructional Professor
University Writing Program

Angela Walther is an Assistant Instructional Professor in the University Writing Program where she serves as the first-year writing coordinator and teaches a variety of composition course in person and online. Her teaching and research interests include experiential and service learning, policy writing, and the rhetoric of scientific communication
Feihong Wang, Ph.D.
Assistant Instructional Professor
Department of Psychology

Feihong Wang, Ph.D. is a developmental psychologist and an Assistant Instructional Professor in the department of psychology at University of Florida where she teaches Abnormal Psychology, Developmental Psychology, and General Psychology for undergraduate students either online, in-person or Hyflex. She also provides regular bootcamp training preparing graduate instructors for their first-time teaching of varied psychological courses and supervises first-time graduate instructors for teaching General Psychology via the Coordinated General Psychology Program in the department. As the awardee of 2021 Exemplary Online Award in Imaginative or Innovative Approach from UF Center for Teaching Excellence for her cruise ship themed CLP3144 Abnormal Psychology course, she enjoys engaging students in creative ways to boost students' intrinsic motivation for learning. Her online CLP3144 course also received 2021 UF+Quality Matters Exemplary Designation from Center for Teaching Excellence.
Besides teaching, Dr. Wang enjoys conducting research and creating experiential learning experiences for undergraduate students in her developmental and pedagogical research lab. Her research focuses on infant attachment, family processes, and school dynamics as they relate to the mental and behavioral health of children at risk. Additionally, she examines child engagement in early childhood and their precursors and developmental outcomes. Her recent research broadly examines impacts of the COVID-19 pandemic on college students and their concurrent adaptation toward physical, mental, and academic well-being. When she is not in the classroom or lab, she is accompanying her daughter juggling with varied academic and extracurricular activities, taking a walk, reading, or cooking.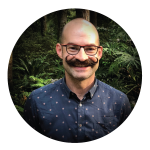 Shawn Weatherford, Ph.D.
Associate Instructional Professor
Department of Physics

Shawn Weatherford joined the University of Florida Department of Physics in 2017 and currently holds the position of Associate Instructional Professor. He earned his Ph.D. in physics from North Carolina State University in 2011. His focus is the design of technology to provide students agency to create authentic artifacts representing their learning of physics. This includes students writing computer programs to model physical systems and the collection of authentic data to make sense of physical relationships utilizing quantitative reasoning. His work in the space of online learning was recognized in 2019 by the Online Learning Consortium with the Digital Learning Innovation Award for Faculty-Based Teams, in collaboration with other faculty in physics and CoIP. Shawn also received the 2020 Pioneer Contributor Award for courseware available through Florida CourseShare.

Czerne Reid, Ph.D.
Senior Lecturer and Program Director
Department of Psychiatry

Dr. Czerne Reid is a senior lecturer and program director in the University of Florida College of Medicine Department of Psychiatry. She earned a Ph.D. in environmental chemistry at Emory University, and a graduate certificate in science communication at the University of California, Santa Cruz. Her bachelor's degree in chemistry is from the University of the West Indies, Mona, in her native Jamaica. An innovator in online education in the UF College of Medicine, she led the development of the psychiatry department's six-course online Graduate Certificate in Addiction and Recovery, and four-course online Professional Certificate in Autism Spectrum Disorder. She also teaches science journalism at the graduate and undergraduate levels through an affiliate appointment in the UF journalism department. An award-winning independent science journalist, Dr. Reid is an editor for Science News, and her work has appeared in National Geographic, The Washington Post and other outlets. Dr. Reid co-chairs the National Association of Science Writers (NASW) education committee, and serves on the American Association for the Advancement of Science (AAAS) Committee on Science & Technology Engagement with the Public (CoSTEP). Honors include an Exemplary Teacher Award from the UF College of Medicine, Educator and Educational Innovator Awards from the UF Health Educational Scholarship Program, an Entrepreneurship Faculty Fellow from the UF Warrington College of Business, and the Diane McGurgan Service Award from the National Association of Science Writers. Dr. Reid serves on the UF Faculty Senate, the University Curriculum Committee, the University Libraries Committee and the Library Leadership Board.


Erin Bruce, Ph.D.
Lecturer
College of Medicine
Physiology and Functional Genomics Department

Erin Bruce, PhD is focused on Physiology Education. She is course director for multiple courses offered by the Physiology and Functional Genomics Department. Her expertise lies in cardiovascular physiology, but she loves to learn and teach every aspect of physiology.
Public Health & Health Professions

Steve Foti, Ph.D.
Clinical Assistant Professor, Director of Graduate Studies, and Director of the Online MS Program Department of Biostatistics.

Steven Foti is a Clinical Assistant Professor, Director of Graduate Studies, and Director of the Online MS Program in the Department of Biostatistics. He teaches graduate biostatistics courses to students in the Colleges of Public Health and Health Professions and Medicine with a wide range of academic backgrounds in both face-to-face and online formats. With a PhD in Curriculum and Instruction and a background in statistics education, Dr. Foti dedicates much of his time to improving the learning experiences for students in his courses and in academic programs within the department.


Iske Larkin, Ph.D.
Senior Lecturer and Education Coordinator
Large Animal Clinical Sciences
Dr. Iske Larkin received her PhD in Veterinary Medical Sciences through the Department of Physiological Sciences, at the UF College of Veterinary Medicine. She has over 20 years of experience studying and teaching manatee physiology, anatomy, reproduction and behavior. Dr Larkin developed and coordinates 3 fully online courses: Manatee Health and Conservation, Aquatic Animal Conservation Issues and Aquatic Wildlife Health; and 2 certificates related to aquatic animal health: Aquatic Animal Medicine Certificate (UF veterinary students), Care and Conservation of Aquatic Animal Certificate (graduate students). There are currently 2 more courses in development in collaboration with her post-doctorate Dr Cowart. The graduate level Marine Mammal Biology course has a first time offering in summer 2022 and Sea Turtle Rescue and Rehabilitation is scheduled for fall 2023. She has successfully mentored 3 post-doctorates, 9 PhD students, 7 MS students and have served as departmental Graduate Coordinator for 7 years. In addition to scientific research, Dr Larkin has presented pedagogical research at national and international conferences, including a recently accepted publication: D.M. Collins, H.T.D. Maness, J. Colee and I.V. Larkin, 2021. Extensive use of guest lecturers for enhanced learner engagement. Journal on Excellence in College Teaching (accepted).
Department visits & consultations
To request a chat with your college's Faculty Fellow, use this form. You can expect a response within 1-2 business days. For immediate assistance contact lyonsn@ufl.edu.

To schedule a department visit with a member of the Center for Teaching Excellence staff or request a presentation from your college's Teaching Excellence Faculty Fellow, please complete this form.

For questions about the Pathways to Online Teaching Excellence course review process, contact lyonsn@ufl.edu.