Learning Beyond 4 Walls
Tuesday, April 23, 2019
Emerson Alumni Hall
Overview
Join us for Interface 2019 to learn how your colleagues effectively integrate experiential learning into their courses. Get tips on how various methods expand student learning beyond the classroom, be it face-to-face or digital. Get ideas on how to magnify student learning through carefully crafted experiences and collaborations.
Tentative Schedule
8:00 – 8:30am
Breakfast and Networking
8:30 – 8:45am
Welcome
8:45 – 9:00am
UF Quest and Experiential Learning
9:10 – 10:00am
Breakout Session A
10:10 – 11:00am
Breakout Session B
11:00 – 11:30am
Break, Resource Fair and Poster Sessions
11:40 – 1:10pm
Lunch and Keynote
1:10 – 1:50pm
Awards
1:50 – 2:25pm
Break, Resource Fair and Poster Sessions
2:35 – 3:25pm
Breakout Session C
3:35 – 5:00pm
Wrap up and Networking

Interface 2019 Partner
Our Sponsors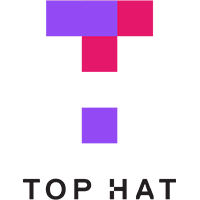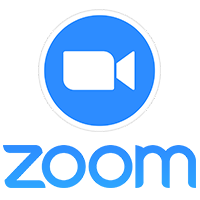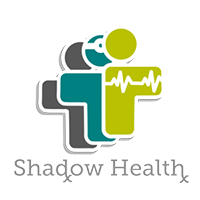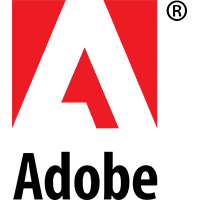 Speaker Biographies
Keynote Speaker
Dawn Whitehead, Ph.D.
Senior Director for Global Learning and Curricular Change and Interim Senior Director, Communications, Office of Integrative Liberal Learning and the Global Commons, AAC&U
Dr. Whitehead's work focuses on advancing practices, strategies, and projects for integrative global learning across the undergraduate curriculum. Her work combines an emphasis on thematic local and international experiences to provide students with globalized learning opportunities throughout their educational experiences to prepare them to function and thrive in the modern world. Prior to joining AAC&U, Whitehead served as the Director of Curriculum Internationalization with teaching responsibilities in the Global and International Studies program at Indiana University-Purdue University Indianapolis (IUPUI).
Aida Hozic, Ph.D.
Associate Professor, Department of Political Science
Dr. Hozic is an Associate Professor of International Relations. Her research is situated at the intersection of political economy, cultural studies, and international security. A UF preview advisor veteran and a former Undergraduate Coordinator for Political Science (2010-2013), she was CLAS Advisor of the Year in 2013 and Colonel Allan R. and Margaret G. Crow Term Professor in 2015-2016 and 2017-2018.
Andie Cochran
Associate Director for Industry Engagement, Career Connections Center
Ms. Cochran works with students through career planning appointments and workshops to help them discover their professional path. While working to support all students, she specifically focuses on the College of Liberal Arts and Sciences. Ms. Cochran strives to ensure students, faculty and staff from CLAS feel a direct connection to the Career Connections Center.
Antonio Sajid López, Ph.D.
Lecturer, Department of Spanish and Portuguese Studies
Dr. Sajid was born in Ponce, Puerto Rico. He is an actor, an author, and a professor of Spanish and cultural studies. Currently, Dr. Sajid teaches courses that emphasize social justice through experiential-learning, literature, culture, cinema, and close readings of primary texts. His research and teaching integrate multiculturalism and community service, while his areas of academic expertise include Spanish American theater, cultural studies, service-learning, and creative writing.
Crystal Marull, Ph.D.
Lecturer, Coordinator of Online Spanish Program, Department of Spanish and Portuguese Studies
Dr. Marull teaches and designs curriculum for Spanish language and linguistics courses in face-to-face, online, hybrid, study abroad, and service learning contexts. In her courses, she capitalizes on the advantages of digital tools and virtual environments to offer a variety of media-rich lesson plans. She is the 2018 recipient of LinguaMeeting's "Best Integration of Technology" award and UF's 2018 Online Education Excellence Awards (OEEA) in the category of large enrollments.
Ginny Greenway, Ph.D.
Postdoctoral Associate, Entomology and Nematology Department
Dr. Greenway is a postdoctoral researcher and Classroom Undergraduate Research Experience (CURE) coordinator in the Department of Entomology and Nematology. Prior to joining Dr. Christine Miller's lab in 2017, Dr. Greenway received a Ph.D. from the University of St Andrews in Scotland. Her time has been split between research, co-instructing and helping to develop a series of campus-wide undergraduate courses which bridge the gap between the classroom and the lab.
Ingrid Kleespies, Ph.D.
Associate Professor, Department of Languages, Literatures, and Cultures
Dr. Kleespies areas of interest include Russian Romanticism, Russian intellectual history, eighteenth and nineteenth-century Russian literature and culture, and literature of travel and empire more generally. Her recent book, A Nation Astray: Nomadism and National Identity in Russian Literature, considers the key role played by the image of the nomad in the pressing literary debates over Russian identity in the nineteenth and early twentieth centuries.
Jason Crider
Ph.D. Candidate, Department of English
Jason Crider is a doctoral candidate and Graduate Research Fellow in the Department of English at the University of Florida. He researches and teaches at the intersection of writing studies and digital rhetoric with emphasis on posthumanism, ecocriticism, disability studies, and prosthetic media. He also works with augmented reality, haptic media, and medical technologies.
Jaysen Williams
Assistant Director for Career & Industry Engagement, Journalism & Communications
As a member of the Career Connections Center, Mr. Williams serves as the embedded liaison to the College of Journalism and Communications. He works with faculty and staff to assist students in reaching their career goals. Through workshops and personal meetings, Mr. Williams ensures that students are empowered with the necessary tools to be effective in their future career. He also builds relationships with employers to pursue employment opportunities on behalf of students.
Kathryn Dwyer-Navajas, M.A.
Senior Lecturer and Co-coordinator, Spanish and Portuguese Studies
Ms. Dwyer-Navajas' work is focused on teaching students to build bridges between people, using language, culture, compassion, and courage. She has taught Spanish at the Uiversity of Florida since 1999. Before that she served as a mechanic and a community activist.
Kevin Baron, Ph.D.
Lecturer, Civic Engagement Coordinator at the Bob Graham Center, College of Liberal Arts and Sciences
Dr. Baron's interests focus on the American presidency and Congress, paying particular attention the power dynamic between branches. His latest book, Presidential Privilege and the Freedom of Information Act due out in April 2019, examines the political power struggles between the White House and Congress over the use of executive privilege that paved the way for the passage of the Freedom of Information Act.
Madison Jones
Ph.D. Candidate, Department of English
Madison Jones is a doctoral candidate in the Department of English at the University of Florida. His research focuses on place-based writing and digital rhetoric through emerging digital technologies and ecological methodologies.
Mary Risner, Ed.D.
Associate Director of Outreach, Center for Latin American Studies
Dr. Risner develops and manages initiatives that integrate world languages and area studies across the K-12 and post-secondary curriculum. Her research interests are in languages for specific purposes and the integration of innovative pedagogies and technologies in the classroom to develop intercultural competence in students and prepare them for personal and professional success in today's increasingly globalized society.
Megan Leroy, Ph.D.
Director, Teaching & Learning Center at the Warrington College of Business
Dr. Leroy's interests include digital engagement technologies, online and blended learning, creative course design, and teaching. She received her B.A. at the University of Georgia, and her M.A. and Ph.D. in English at the University of Florida. She now resides in Gainesville, FL, where she enjoys teaching writing, designing online course sites, watching college football, and volunteering.
Monika Oli, Ph.D.
Senior Lecturer, Undergraduate Coordinator, Department of Microbiology & Cell Science
Dr. Oli, a native Bavarian, will convince anyone that Microbiology is vital to appreciate and understand personal well-being as well as to find solutions for global challenges. Her study abroad program "Medicine, Microbiology and Health" and her online class "Microbes without Borders," both lead students to unexpected learning places they have never explored. She is a true role model and compassionate mentor for students and just tends to do things a little .…unconventionally!
Mutlu G. Çitim-Kepic, M.Ed.
Director, Music Admissions, Undergraduate Advisor, School of Music
Ms. Çitim-Kepic served as Coordinator of Admissions and Registration at the Office of the University Registrar (1997-2000) prior to her arrival at the School of Music. She received her B.A. in International Human Relations and M.Ed. in Higher Education Administration from the University of Florida. Ms. Çitim-Kepic is the director of the UF in Salzburg study abroad program. In this capacity, she mentors students in the development of e-portfolios to reflect on their experiences abroad.
Nili Cimand
Ph.D. Candidate, College of Journalism and Communications
Nili Cimand is a second-year doctoral student at the College of Journalism and Communication. Her research interests focus on how technological advancements, narrative, storytelling, and similar "edutainment" techniques in video can support undergraduate student engagement, learning, and instruction. Her professional experience includes over eight years of working in TV production and post-production industries in Miami, FL.
Nina Stoyan-Rosenzweig, Ph.D.
Director, Medical Humanities for the College of Medicine
Dr. Stoyan-Rosenzweig is the Director of Medical Humanities for the College of Medicine and is a faculty member at the Health Science Center Libraries where she serves as historian and archivist, providing materials for research on health center history. She has served as adjunct faculty in the Department of History, teaching history of medicine, and American history, and her research interests in the area of history include eugenics, history of the human-animal relationship, and environmental history.
Paloma Rodriguez, M.A.
Associate Director of Undergraduate Academic Programs, University of Florida International Center
Ms. Rodriguez is part of the Leadership Team for UF's ongoing Quality Enhancement Plan for internationalization and oversees the International Scholars Program. Her research interests include eportfolio pedagogy, career integration, faculty professional development, and on-campus opportunities to promote global learning. Her publications explore the use of ePortfolio pedagogy in international programming and the role of global certificate programs for the advancement of comprehensive internationalization.
Paula Alexander-Delpech, Ph.D., RN, APRN
Clinical Assistant Professor, College of Nursing
Dr. Delpech's research and scholarship interest includes international service-learning, global health and health disparities with an emphasis on the Caribbean and the Caribbean diaspora. Her focus is on developing culturally appropriate breast cancer awareness initiatives to low-and middles-income countries (LMICs) through high-quality, community-based education and contemporary eHealth. Dr. Delpech believes that in order for learning to take place, a synergy must be created in the classroom between the teacher and the student. As such, she utilizes team-based learning in her courses.
Rachel Slivon, Ph.D.
Lecturer, Warrington College of Business
Dr. Slivon has been teaching at the University of Florida for over a decade. She is currently a Lecturer in the Management Communication Center in the Warrington College of Business and teaches business communication to graduate and undergraduate students. Her interests include pedagogy and active learning.
Richard Conley, Ph.D.
Associate Professor, Department of Political Science
Dr. Conley's teaching and research focuses on American and comparative politics, with a particular emphasis on formal institutions (executives and legislatures). He has published 12 books on American politics and 30 peer-reviewed articles on American and comparative politics, and is currently finishing a book with Edinburgh University Press entitled Donald Trump and American Populism. Dr. Conley also developed and led two spring break experiential learning courses with undergraduate students to visit Native American reservations on the Great Plains and Four Corners (2017, 2018).
Riley Freese
Undergraduate Student, Spanish and Economics, Anderson Scholar Nominee
Riley Freese is a third-year undergraduate student at the University of Florida. During her time at the University of Florida, she has studied abroad in both Valencia, Spain and Santiago, Dominican Republic on a service-learning trip where she volunteered at a local non-profit to expand education in the rural parts of the country. In her free time, she volunteers at the English Language Institute as part of UF's Cultural Immersion Program helping to tutor international students in English. Throughout her time at the University of Florida, she has focused on international advocacy and civic engagement, with the hope of attending law school upon graduation.
Rori Bloom, Ph.D.
Associate Professor, French and Francophone Studies
Dr. Bloom is a specialist in eighteenth-century French literature, but she enjoys teaching courses on a wide variety of topics in French language, literature, and culture. Her research interests include theories and histories of authorship, the libertine novel, and the rococo aesthetic. She is currently working on a project on seventeenth and eighteenth-century French fairy-tales. Dr. Bloom has implemented eportfolios in a course related to the UF in Paris study abroad program she leads every summer.
Shane Ryan, M.Ed.
Assistant Director of Curriculum Development and Delivery for Curricular Affairs and Accreditation with the College of Pharmacy
Mr. Ryan currently directs instructional design and technology, and academic support services at the University of Florida College of Pharmacy. He is an active member on the college curriculum committee and the college task force for diversity and inclusion. He has recently supported the Associate Dean of Curricular Affairs and Accreditation in the implementation of a new curriculum for the Doctor of Pharmacy professional degree program. His research interests relate to faculty development in teaching and learning, and curricular reform.
Shannon Butts
Ph.D. Candidate, Department of English
Shannon Butts is a doctoral candidate in the Department of English at the University of Florida. Her research focuses on emerging writing technologies, digital rhetoric, professional communication, and multimodal composition.
Sid Dobrin, Ph.D.
Chair, Department of English
Dr. Dobrin's research specializes in composition theory, visual rhetoric, digital rhetoric, posthumanism, and environmental rhetoric. He is the author or editor of more than a dozen books on those subjects.
Sonia San Juan
Lecturer, Adjuct Instructor, Department of Spanish and Portuguese Studies
Sonia San Juan is a lecturer and adjunct instructor of Spanish in the Department of Spanish and Portuguese Studies at the University of Florida. Her research interests include Spanish acquisition through interactive technology and Spanish for the professions.
Stacey Curtis, Pharm.D.
Clinical Assistant Professor, Pharmacotherapy and Translational Research, College of Pharmacy
Dr. Curtis has been a community pharmacist for 20 years where she has worked as a staff pharmacist, pharmacy manager, pharmacist recruiter, pharmacist trainer, and pharmacy intern coordinator. She serves as the Course Coordinator for Professional Practice Skills Lab, Pharmacy Practice Management, Principles of Systems Based Practice and Advanced Topics in Community Pharmacy. Outside of the classroom, she was appointed by Dean Julie Johnson to serve on the Recruitment, Admissions, and Retention Task Force and is a member of the Admissions Committee. Dr. Curtis was awarded the Exemplar Teacher Award for the College of Pharmacy in 2016 and 2017.
Swapna Kumar, Ed.D.
Clinical Associate Professor, Educational Technology, School of Teaching and Learning
Dr. Kumar's teaching and research focus on online and blended learning in higher education and she directs the online doctorate in Educational Technology at the College of Education. Her interests include 1) the design, implementation, facilitation and evaluation of online professional programs 2) online mentoring and 3) open online education.