Better Together:
Unstoppable Student Teams
Location: Online
April 14, 2021 1:00PM-5:00PM
April 15, 2021 1:00PM-4:00PM
Overview
The Interface Teaching Conference provides faculty, staff, TAs, GAs, and post-docs with new strategies for great teaching and learning through interactive breakout sessions. This year's theme is Better Together: Unstoppable Student Teams. Although students may have diverging opinions on group work, creating diverse teams that collaborate on creative assignments can energize students and result in greater learning that incorporates multiple perspectives.
Tentative Agenda
Day One: April 14th 1:00PM-5:00PM
1:00 - 1:15pm

Student Welcome

Jacob Stuart

1:15 - 2:00pm

Keynote Speaker

Dr. Maha Bali

Care, Community and Hospitality: Supporting Student Collaboration in Online and Hybrid Environments


2:05 - 2:50pm

Breakout Sessions A

Building Cultural Competence Virtually: Virtual Exchange Projects




Dr. Erika Brooke




Global Learning Gaps? First, Tell Me Who You Are: The Impact of Ethnicity and Gender




Paloma Rodriguez, Dr. Timothy Brophy, and Dr. Mary Kay Carodine




Team-Based Virtual International Interactions in STEM Courses




Dr. Diba Mani




The Secret Sauce: Optimizing Outcomes with Team-Based Learning




Harrison Hove




2:55pm - 3:25pm

Sponsor Breakout Sessions

Ensuring Student Success with Honorlock




Jose Gonzalez




Streamline Your Inclusive Course Design




Dr. John Scott & Jennifer K. Smith




3:30 - 4:15pm

Breakout Sessions B

Utilizing Tools for Creativity and Collaboration in Online Project-Based Courses




Johnny Wu




Starting at the Beginning: Understanding Yourself and Your Role in Group Dynamics




Dr. C.C. Suarez and Jarred Shellhouse




Collaborative Learning Teams + Doses of Intention = Student Teamwork Skill Development




Dr. Priti Patel & Dr. Stacy Miller




Teaching and Learning About Pandemics During the COVID-19 Crisis




Dr. Sara Agnelli, Dr. Rania Gollakner, and Dr. Gabriela Hamerlinck




4:15 - 5:00pm

Cocktail Hour
Day Two: April 15th 1:00PM-4:00PM
1:00 - 1:10pm

Welcome

Dr. Benjamin Lok

1:10 - 2:10pm

Keynote Panel

Raegan Burden, Gina Hong, Joshua Walden, Dr. Kevin MacPherson, and Marko Suvajdzic


2:15 - 2:40pm

Resource Fair

Learn about resources across campus that help realize innovative teaching practices discussed in the breakout sessions. Meet colleagues from the different offices and centers on campus that support your teaching practices.

2:45pm - 3:30pm

Breakout Sessions C

Designing Active and Collaborative Learning Opportunities in Online Biology Courses




Dr. Megan Podsiad & Kellie Goughnour




Inclusive Environments in STEM: Exploring Social Factors Affecting Team Dynamics and Performance




Dr. Sindia Rivera-Jimenez




Bridging the Gap Between SPN Classes and "Real World" Spanish Through Virtual Exchange




Dr. Jennifer Wooten & Laura Callahan



Engaging Diverse Teams of Students in
Research via Course-Based Undergraduate Research Experiences (CUREs)


Dr. Anthony Auletta & Dr. Peter DiGennaro




3:30 - 4:00pm

Awards & Raffle
Keynote Speaker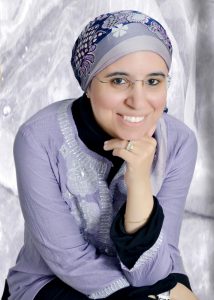 Maha Bali, Ph.D.

Associate Professor of Practice, The American University in Cairo
Maha Bali is an Associate Professor of Practice at the Center for Learning and Teaching at the American University in Cairo. She is an editor at Hybrid Pedagogy journal, and editorial board member of Teaching in Higher Education, Online Learning Journal, Learning, Media and Technology, International Journal of Educational Technology in Higher Education and Journal of Pedagogic Development. She has blogged for the Chronicle of Higher Education's Prof Hacker, DMLCentral blogs and Al-Fanar media. She is a co-founder of virtuallyconnecting.org and co-facilitator of Equity Unbound. She is a former International Director of Digital Pedagogy Lab. She was the ninth person interviewed on the Leaders and Legends of Online Learning podcast and she was featured alongside 15 amazing women of the open movement in the UnCommon Women 2018 Coloring Book. She is a learnaholic, writeaholic and passionate open and connected educator, who tweets a lot at @bali_maha and blogs a lot at http://blog.mahabali.me.
Keynote Panel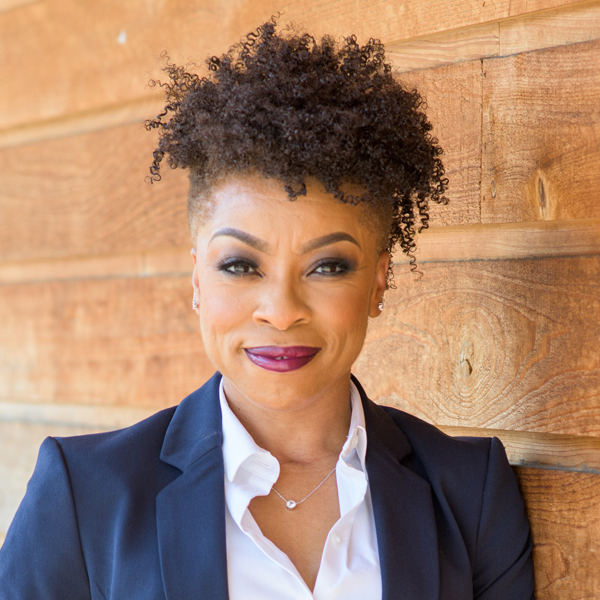 Moderator
Raegan L. Burden, MMC
Lecturer of Cultural Engagement, Department of Advertising
As the first "Lecturer of Cultural Engagement" with the University of Florida's Department of Advertising in the College of Journalism and Communications, Raegan thrives on bridging the gap between theory and real-world application. She specializes in monitoring trends and opportunities for advertising's role in shaping the cultural, social, political, and ethical trust between institutions and audiences. Her teaching and research areas of interest are focused on the intersections of culture, brands, and psychology. In particular, how these segments affect/effect diverse populations and women across the lifespan.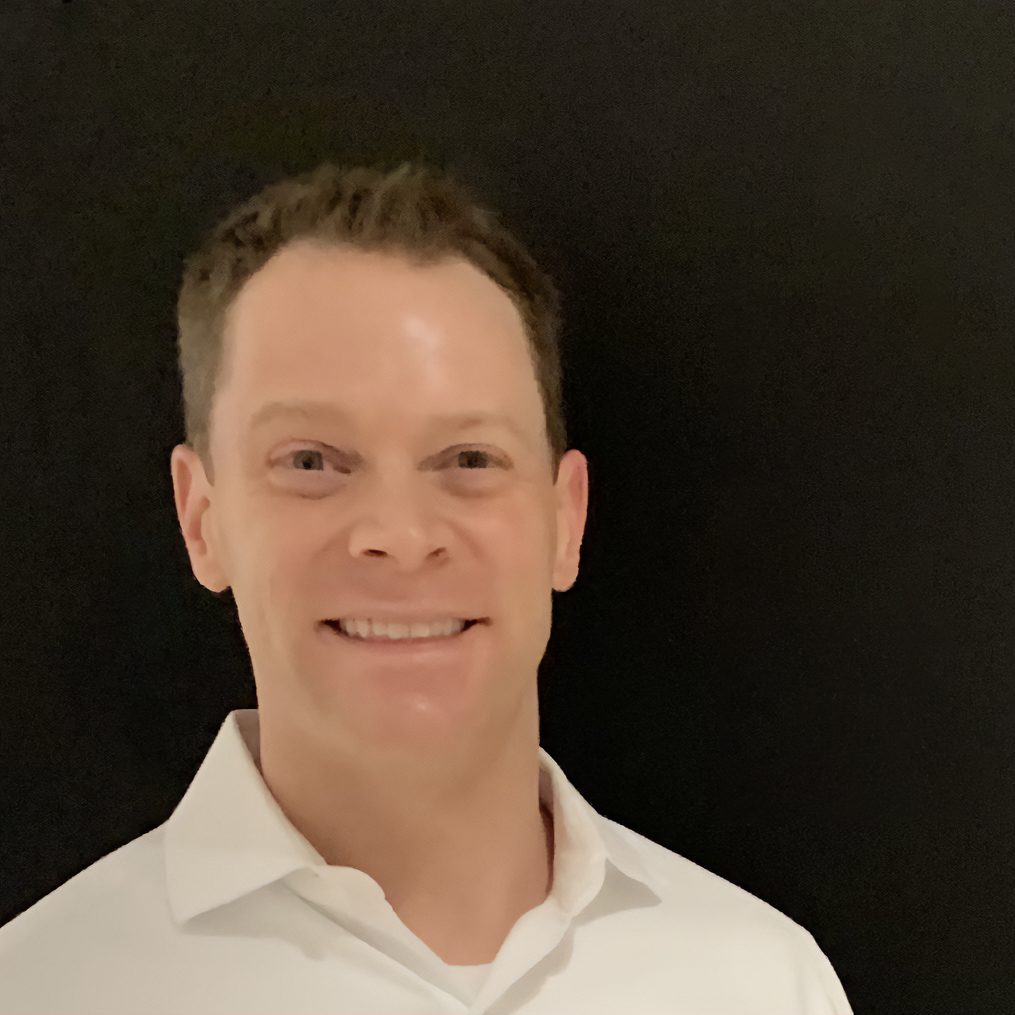 David Silvestain
Senior Director, National Sales Leader, Procter & Gamble Personal Care
David Silvestain is the Procter & Gamble Senior Director leading the national sales organization in the Personal Care category. After graduating from UF with a degree in Finance, he joined P&G's Sales team more than 23 years ago. His team leads the retail customer relationships for brands like Old Spice, Secret, Olay, Gillette, Ivory, Safeguard, and Native. David also leads the Sales and Commercial Functions Recruiting Team for P&G at UF. Through this role, he has worked to continually bring the external experience in to the classroom at UF, developing a partnership with the Heavener School to create the P&G Emerging Leaders Case Competition which recently completed its' 3rd year. Additionally, David and the P&G Recruiting Team partnered with the Heavener School to establish a Diversity, Equality, and Inclusion Speaker Series, recently hosting the inaugural event.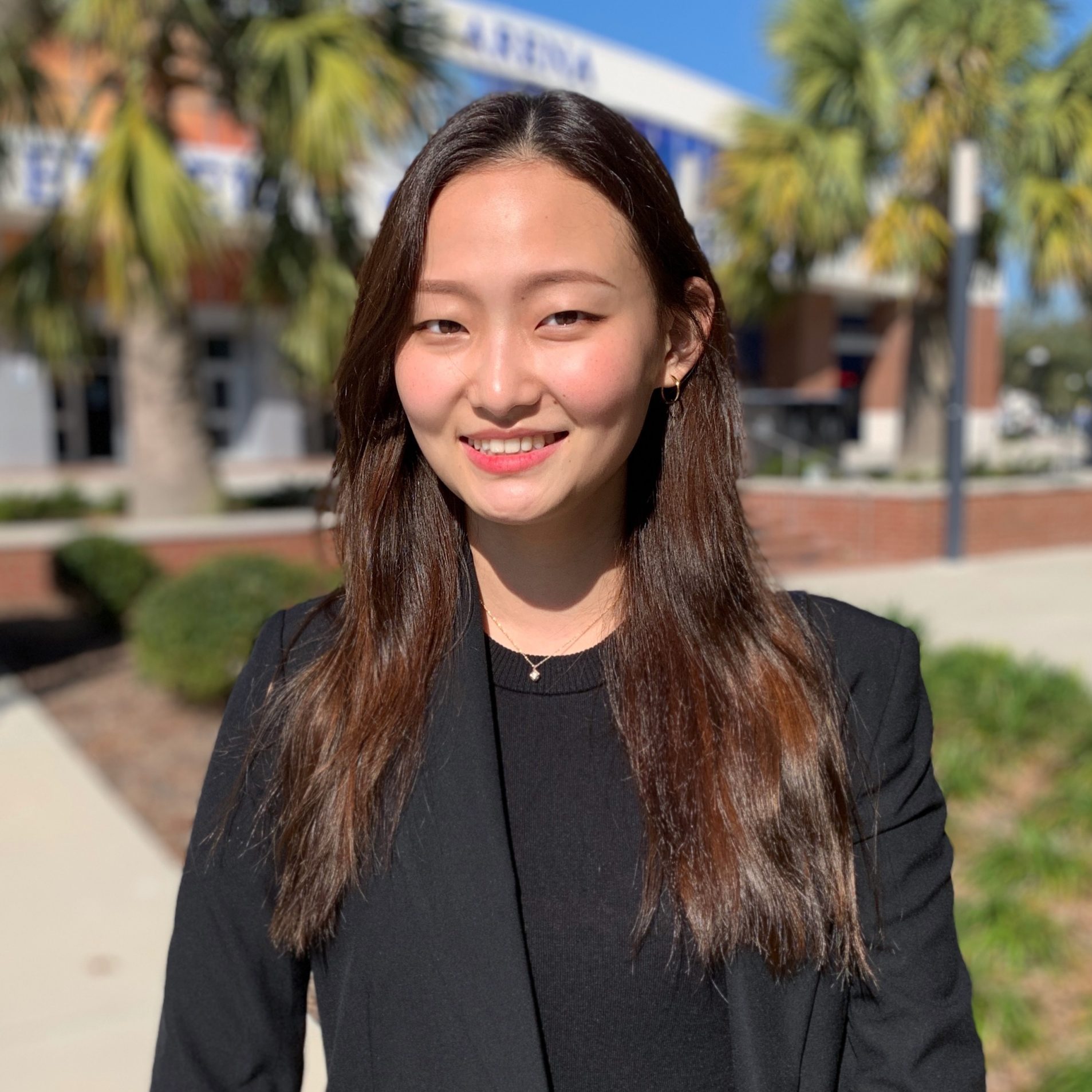 Gina Hong
University of Florida Student
Gina Hong is a fourth year at the University of Florida pursuing a degree in International Studies and a minor in Spanish. As a Korean American, she comes from an international background of having grown up in South Korea, Turkey, and the U.S. She is passionate about diversity and incorporating internationalism into her daily life and upcoming career. This interest led her to start her career in a global research company called 'Gartner' as an Account Manager.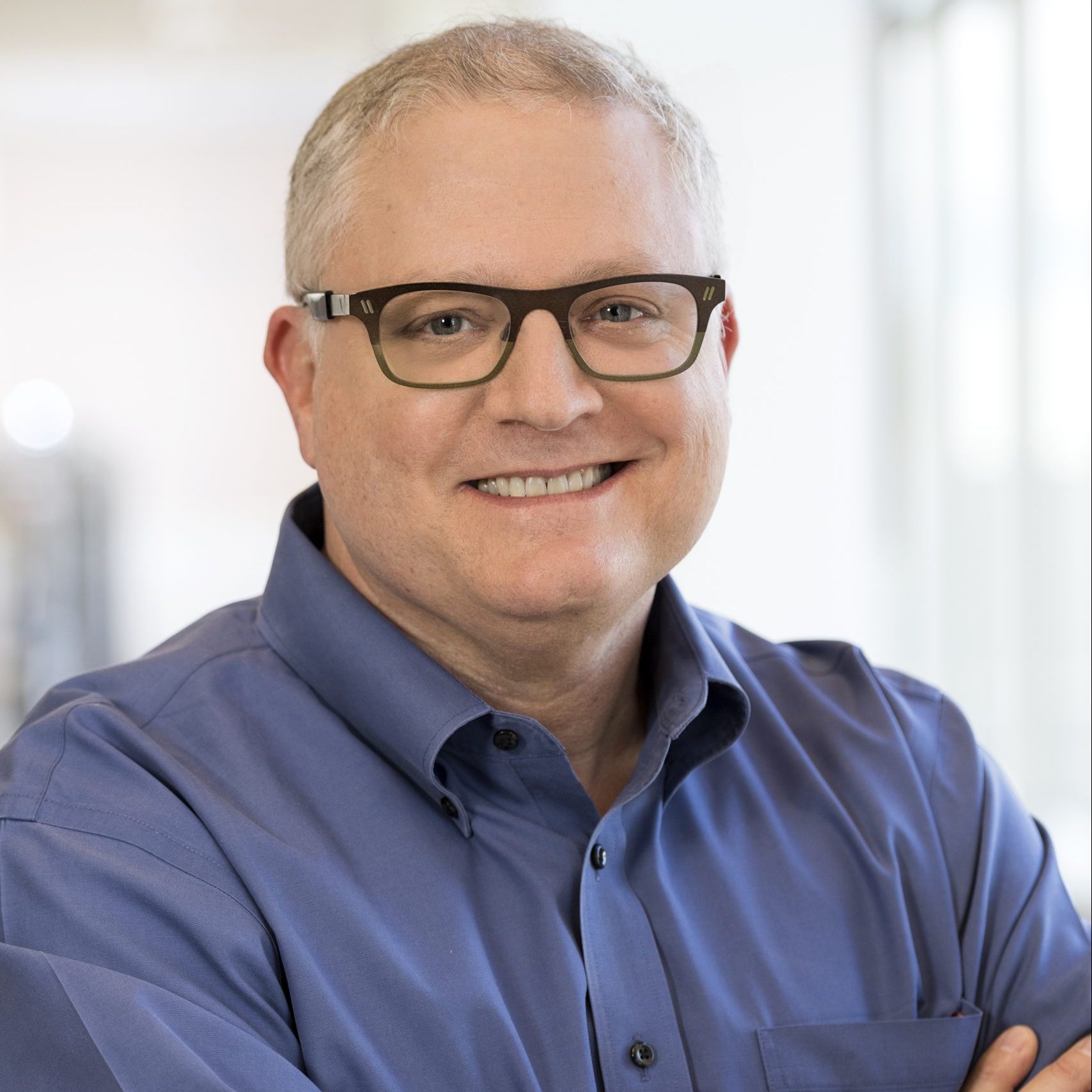 Joshua M. Walden
Senior Vice President & General Manager, Intel Product Assurance and Security, and Security Architecture and Engineering at Intel Corporation
Joshua (Josh) M. Walden is senior vice president and general manager of Intel Product Assurance and Security, and Security Architecture and Engineering at Intel Corporation. His team is chartered with ensuring the security of Intel's products, including identifying, managing and coordinating mitigations for potential and emerging threats, ensuring product resilience against threats, and guiding future research and architecture decisions to secure Intel's platforms and its leadership in security. In addition to his technical leadership, Josh is a leader on diversity, equity, and inclusion.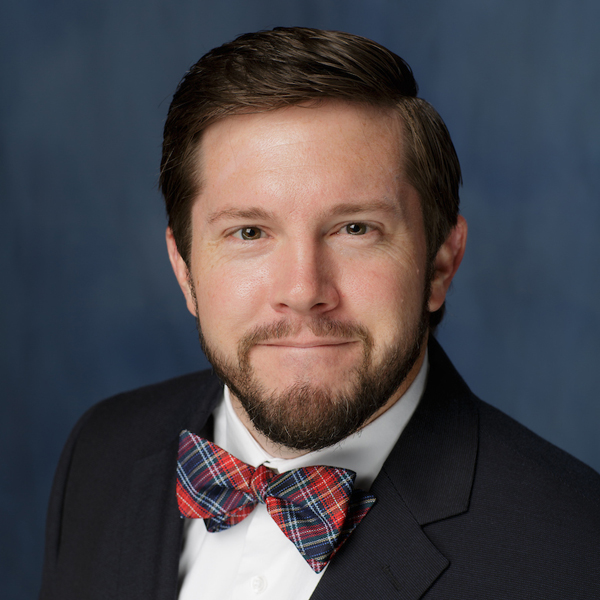 Kevin L. MacPherson
Clinical Lecturer, Assistant Director of Clinical Education & Physical Therapist
Dr. MacPherson is an accomplished physical therapist, graduating from the University of Florida, achieving both a clinical doctorate and manual therapy certification with the University of Saint Augustine, and fellowship with Regis University. He provides instruction to students in the UF Physical Therapy program. His hope is to assist students in surpassing the standard level of critical thinking seen within his profession.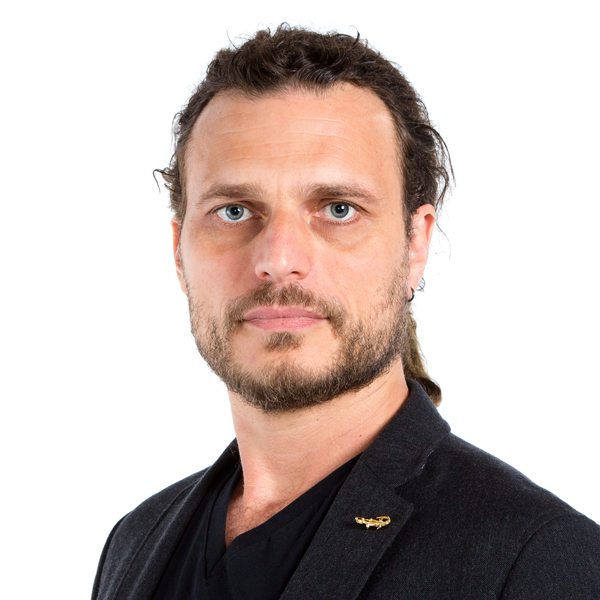 Marko Suvajdzic
Associate Director and Associate Professor, Digital Worlds Institute
Marko's experience includes a range of digital startups and educational projects from artificial Intelligence-intensive video game titles for major corporate clients to co-founding 5 of his own startups. Marko was the founder of the Computer Arts Department at the Academy of Art in Serbia, and serves as the CEO of the multi-national game studio O2D, Inc. He has lectured internationally at schools and conferences in the U.S.A., U.K., India, Serbia, China, and Norway.
Presenters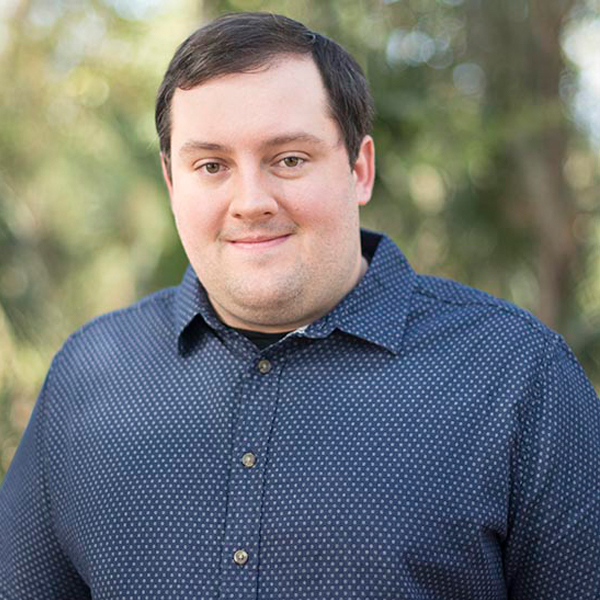 Dr. Anthony Auletta
Lecturer, Entomology and Nematology
Anthony Auletta is a lecturer in the Entomology & Nematology Department at the University of Florida. At the heart of his teaching program are course-based undergraduate research experiences (CUREs), which bridge the gap between the classroom and laboratory by engaging students in authentic research projects as part of their curriculum. Through this and his other teaching efforts, he hopes to help students foster a lifelong interest in science and an appreciation for insects.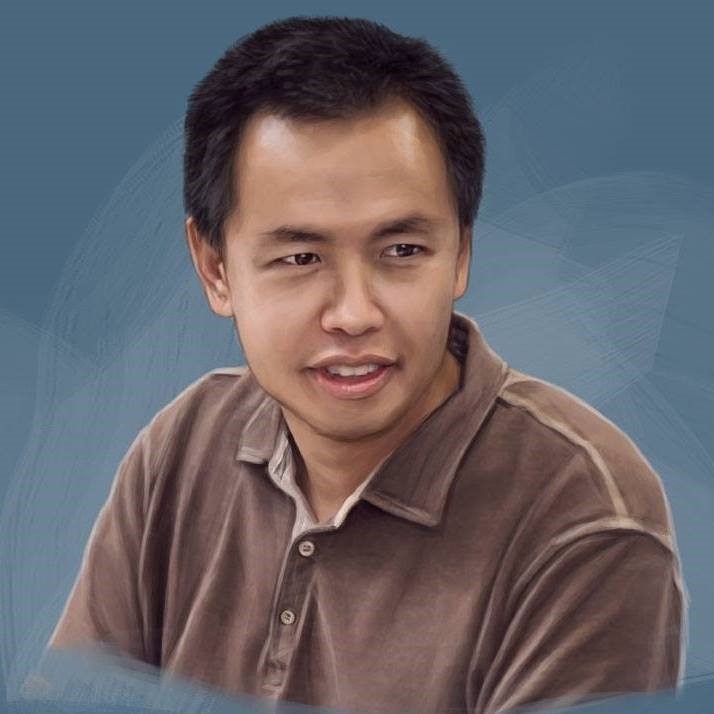 Dr. Benjamin Lok
Professor, Computer and Information Sciences and Engineering
Benjamin Lok is a Professor in the Computer and Information Sciences and Engineering Department at the University of Florida and entrepreneur, having previously co-founded Shadow Health. Professor Lok's research focuses on using virtual humans and mixed reality to train communication skills within the areas of virtual environments, human-computer interaction, and computer graphics. Professor Lok received a Ph. D. in computer science from the University of North Carolina at Chapel Hill. Professor Lok received the UF Innovator of the Year Award (2019), a UF Term Professorship (2017-2020), the Herbert Wertheim College of Engineering Faculty Mentoring Award (2016), a NSF Career Award (2007-2012), and the UF ACM CISE Teacher of the Year Award in 2005-2006.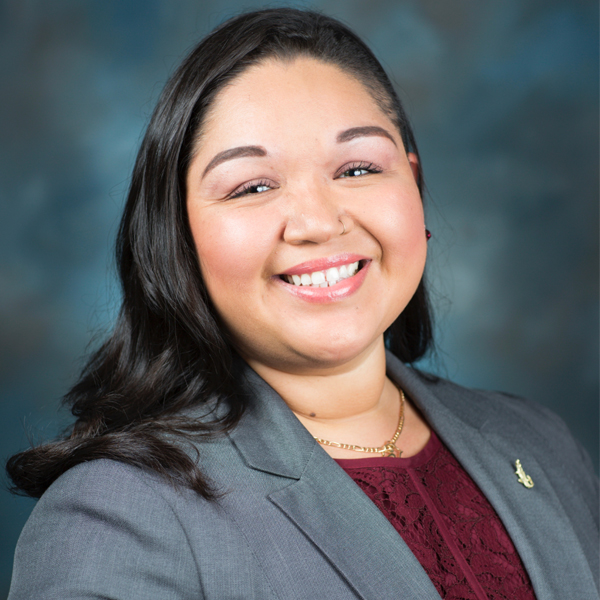 Dr. Cecilia E. Suarez
Assistant Professor, Agricultural Education and Communication
Dr. Cecilia E. Suarez is the Assistant Professor of Leadership and Intercultural Communication for the Department of Agricultural Education and Communication. She also serves as faculty affiliate for the Center for Latin American Studies, the Education Policy Research Center, faculty-in-residence for Hispanic Latino Affairs, and on the executive board for Café Latino in IFAS. Her research focuses on access and equity of education through culturally relevant teaching and leadership practices.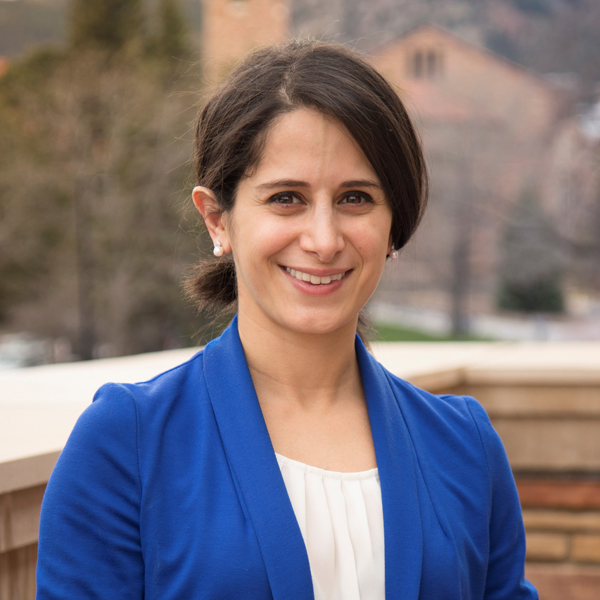 Dr. Diba Mani
Lecturer, Applied Physiology & Kinesiology
Diba Mani earned her degrees from the University of Colorado at Boulder, after which she directly moved to Gainesville to teach in the Department of Applied Physiology and Kinesiology. Diba most enjoys the human component of any work she is engaging in, be it research in the field of geriatrics or teaching college students in the classroom. Diba is an internationally-certified judo referee, assistant coach and faculty advisor of the Gator Judo Team, and also a regular vinyasa yoga practitioner. She is passionate about diversity and cultural promotion through involvement in groups such as the Iranian American Academics & Professionals and the Cultural Awareness Team of the UF College of Health and Human Performance.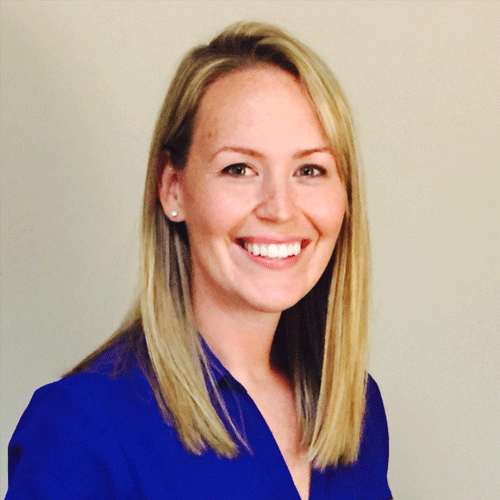 Dr. Erika Brooke
Lecturer, Criminology
Dr. Erika Brooke is a lecturer in the Department of Sociology and Criminology & Law. Erika focuses on integrating experiential learning opportunities and career readiness components into each one of her classes to give her students hands-on exploring the criminal justice system. She recently incorporated a virtual exchange project into her class where students held bi-weekly discussions comparing justice system operations and professions with students in Ecuador.
Gabriela Hamerlinck, Ph.D.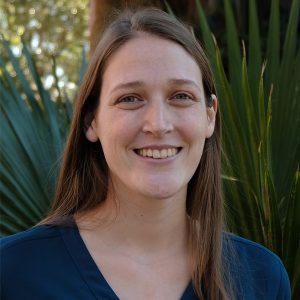 Dr. Gabriela Hamerlinck
Lecturer, Geography
Gabriela Hamerlinck earned her PhD in Biology at the University of Iowa and completed postdocs in quantitative biology education and in vector borne disease. She is now a lecturer in Medical Geography in Global Health within the Department of Geography. Her academic interests include ecological modeling to understand the spread of disease, and discipline-based education research. Her spare time is spent traveling, entertaining her three pets, and spending time with family.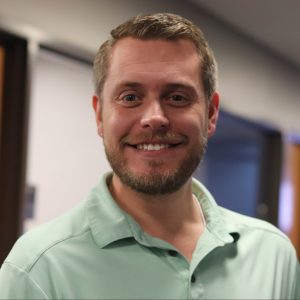 Harrison Hove
Lecturer, Journalism
Harrison Hove is a Lecturer in Journalism at the University of Florida. He is the 2020-2021 Teacher of the Year for the College of Journalism and Communications and teaches courses focused on TV news. Harrison also produces special projects with student journalists for WUFT-TV. Before arriving at UF, Hove spent more than a decade in local news serving in roles as news anchor, reporter, and meteorologist. Hove has earned 7 regional Emmys and 21 nominations for his work.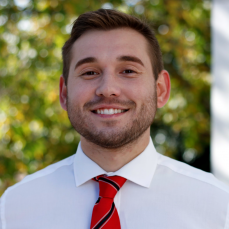 Jacob Stuart
Graduate Research Assistant
Jacob Stuart is a 3rd-year Human-Centered Computing Ph.D. student at the University of Florida. As a member of the Virtual Experiences Research Group, his previous research includes developing triage training scenarios that utilize virtual humans. Jacob's research interests include virtual human trust. His research focuses on identifying methods to calibrate trust that users have in virtual humans to help make virtual humans more persuasive and impactful towards users.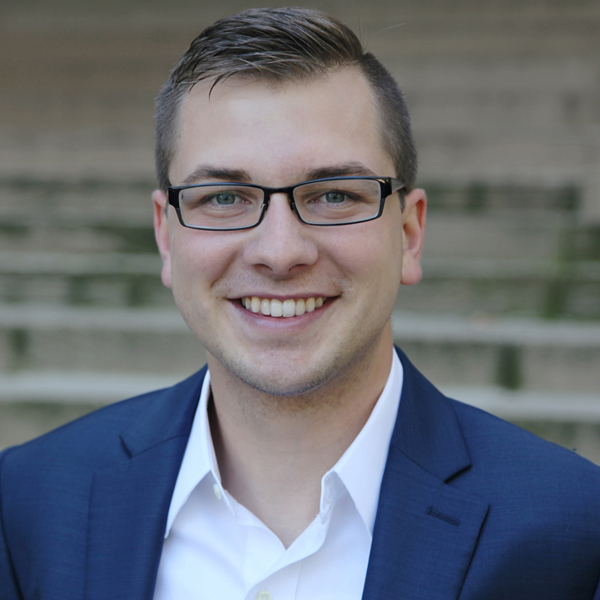 Jarred A. Shellhouse
Strategic Communications Manager, Agricultural and Life Sciences
Jarred Shellhouse leads the external and internal communication efforts for the UF/IFAS College of Agricultural and Life Sciences. He is a recent graduate of the University of Florida, earning his master's degree in agricultural education and communication in 2020, specializing in leadership development. Through his program, his research focused on mentorship and identity development within young adults. He hopes to better understand how people learn to become better leaders, team members, and citizens, and apply that to communication and educational efforts for traditional college-aged students.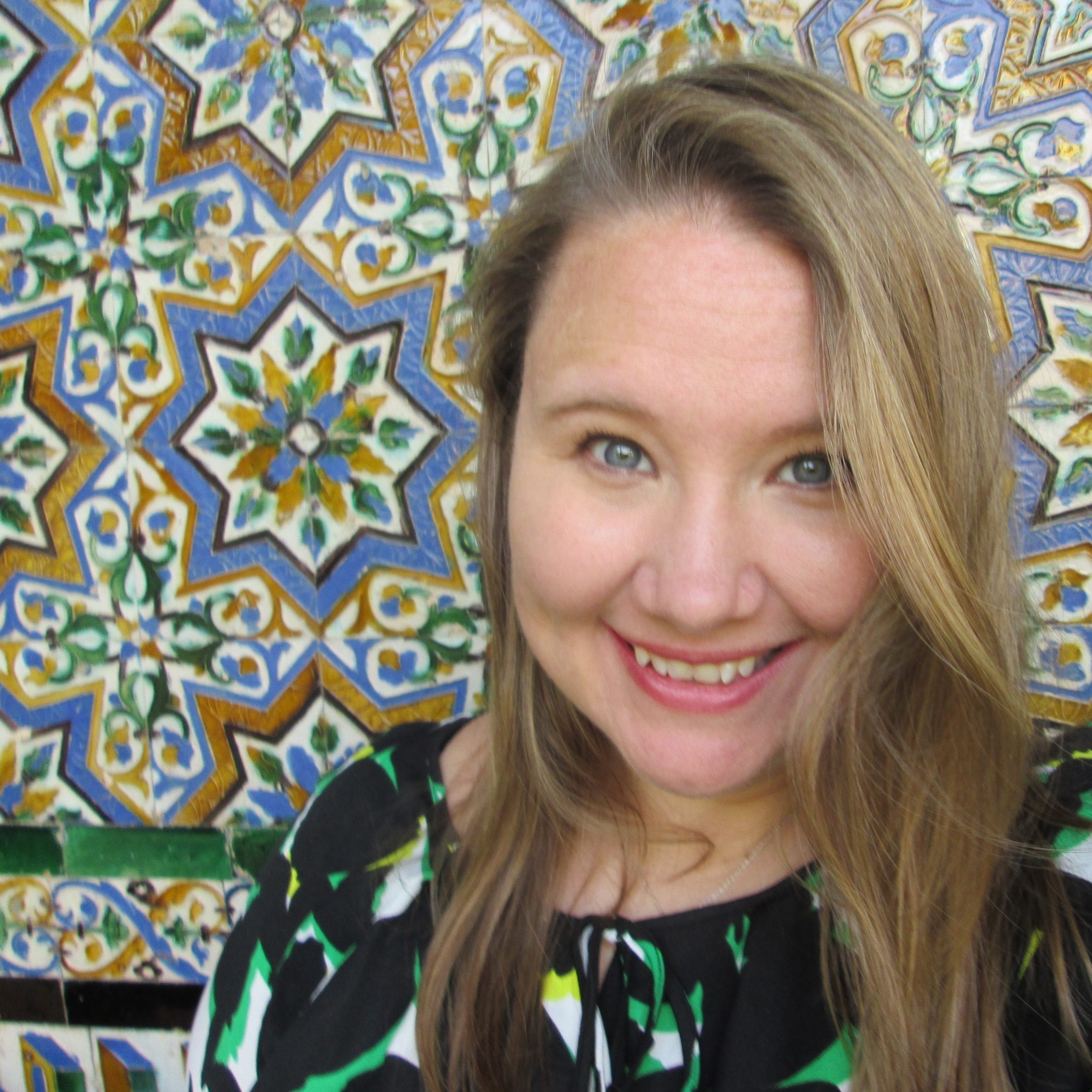 Dr. Jennifer Wooten
Director of Language Instruction & Senior Lecturer, Spanish and Portuguese Studies
Jennifer Wooten is the Director of Language Instruction and Senior Lecturer in the Department of Spanish and Portuguese Studies. She has developed and taught beginning and intermediate language courses, advanced courses like Spanish for Educators that focus on experiential learning, and courses to help instructors of world languages critically consider the connections of language, culture, and power in the classroom and beyond.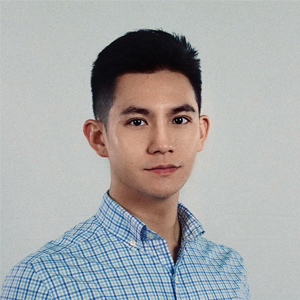 Johnny Wu
Instructional Designer II, Center for Online Innovation and Production
Johnny Wu, M.S., is an instructional designer at the Center for Online Innovation and Production. He primarily focuses on learning experience and develops innovative ways of engaging and empowering students in these new learning environments using a multidisciplinary, iterative, and learner-centered approach. He also helps with managing the visual design of learning interfaces and activities.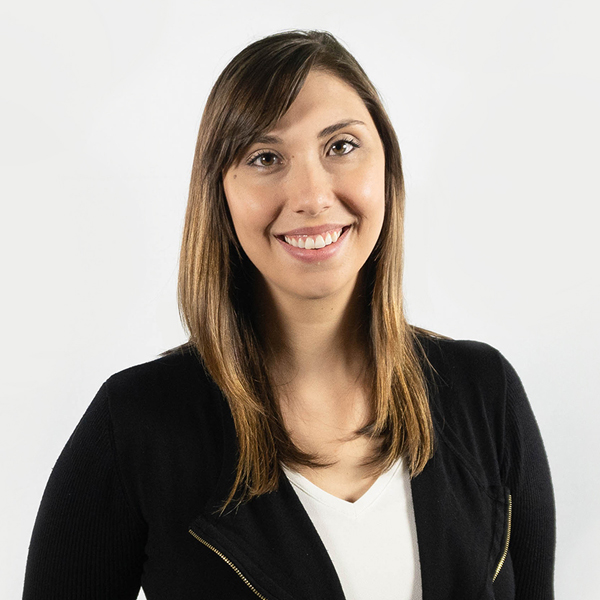 Kellie Goughnour
Instructional Designer II
Kellie Goughnour, M.Ed., is an instructional designer for the online STEM production team at the Center for Online Innovation and Production. Her primary responsibility is to foster collaborative working relationships with faculty, creating engaging learning experiences. Most recently, her focus has been to test and evaluate student interactions within online video content.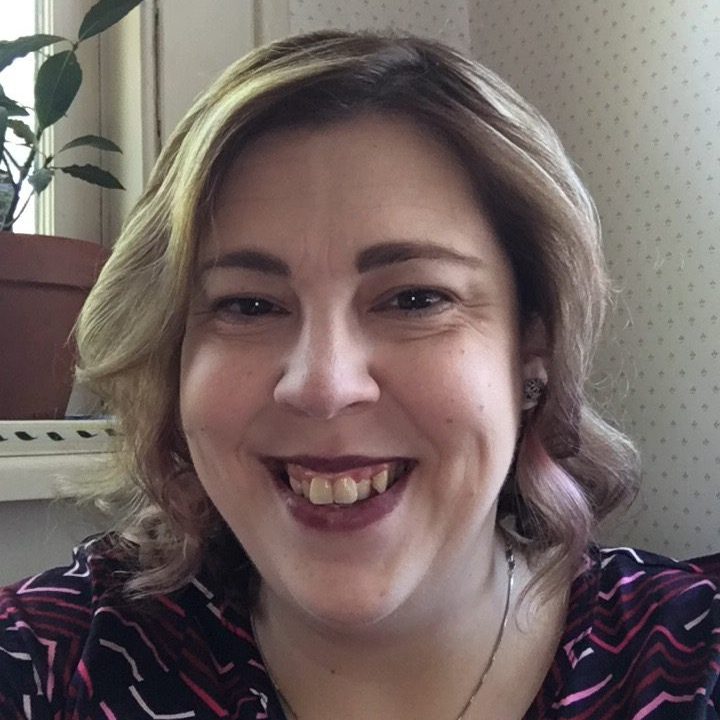 Laura Callahan
PhD Student, Spanish and Portuguese Studies
Laura M. Callahan is a doctoral student in the Department of Spanish and Portuguese Studies. She currently teaches Intermediate Spanish and works with Jen Wooten in the administration of the Lower Division Spanish Program. She has worked in the past as Lead Instructor for Beginning and Intermediate Spanish, and has also taught Spanish in the Community, all of which are courses that allow her to facilitate connections between what students learn and the community around them.
Dr. Mary Kay Carodine
Assistant Vice President for Student Affairs
More information coming soon.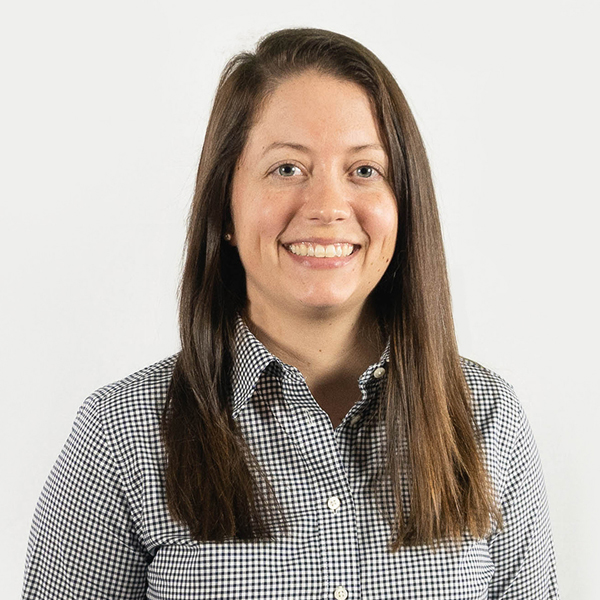 Dr. Megan Podsiad
Assistant Director of Course Production
Megan Podsiad, Ed.D., is an assistant director for the online STEM production team at the Center for Online Innovation and Production. She primarily focuses on adaptive learning in online education, assisting with student learning and experiences within online science courses.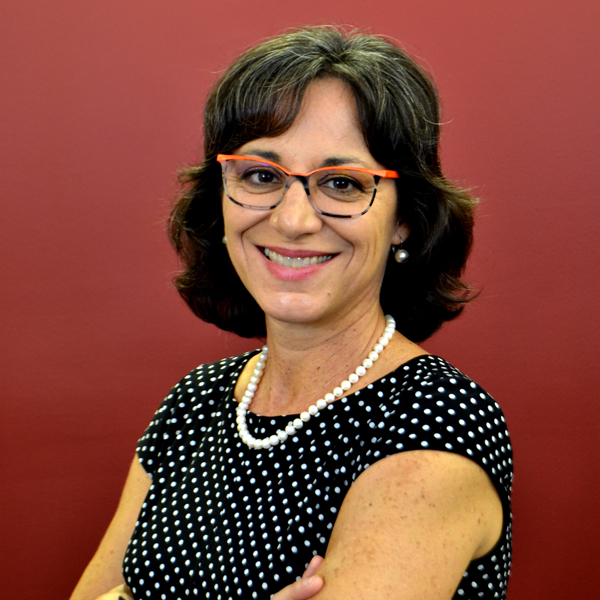 Paloma Rodriguez
Director of the Office of Global Learning
Paloma Rodríguez is the Director of the Office of Global Learning at the UF International Center. Her research interests include eportfolio pedagogy, career integration, faculty professional development, and on-campus opportunities to promote global learning. Her publications explore the use of eportfolio pedagogy in international programming and the role of global certificate programs for the advancement of comprehensive internationalization.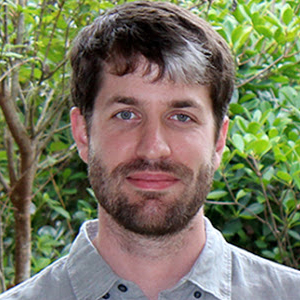 Dr. Peter DiGennaro
Assistant Professor, Entomology & Nematology
Peter DiGennaro is an Assistant Professor in the Entomology and Nematology Department at the University of Florida and is interested in the molecular basis of nematode parasitism in plants. His research utilizes an array of genomic, genetic, and biochemical tools that dissect the fundamental mechanisms behind nematode host range, parasitism, and plant responses. The goal of his teaching responsibilities is to introduce students to the diverse world of nematology and train them with transferable skills in the biological sciences.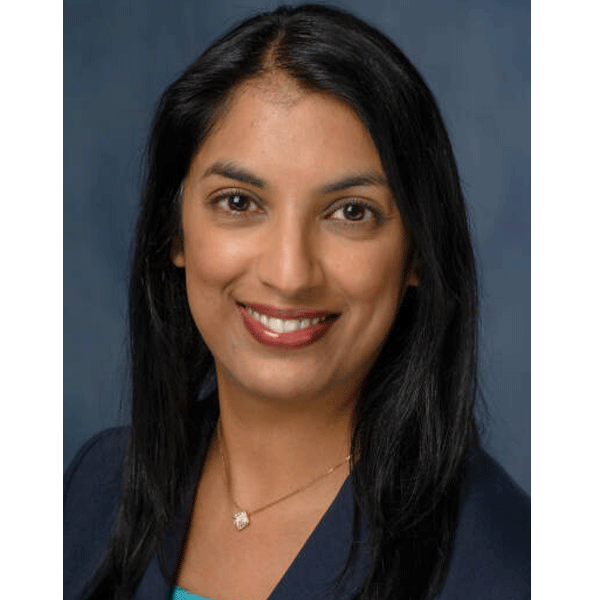 Dr. Priti Patel
Clinical Associate Professor, Pharmacotherapy & Translational Research
Dr. Patel is the Director of Personal and Professional Development curriculum for the College of Pharmacy. She completed and ASHP-accredited drug information residency at the Thomas Jefferson University Hospital in Philadelphia and McNeil Consumer and Specialty Pharmaceuticals in Fort Washington, PA. Prior to joining UF, she was an associate clinical professor at St. John's University College of Pharmacy and Allied Health Professions, and co-director of the St. John's University drug information service at Long Island Jewish Medical Center.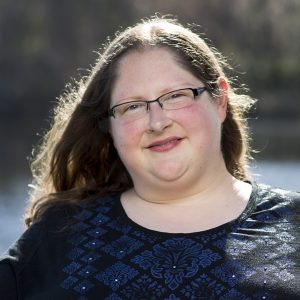 Dr. Rania Gollakner
Center Coordinator, One Health Center of Excellence
Rania Gollakner is the Center Coordinator of the One Health Center of Excellence at the University of Florida (UF). She received a Doctor of Veterinary Medicine in 2010 and a Master of Public Health in 2017. Prior to UF, she practiced companion animal medicine for 7 years and worked as an adjunct professor and a freelance medical writer. She has developed and co-developed several One Health courses and has a special interest in One Health and the human-animal interface.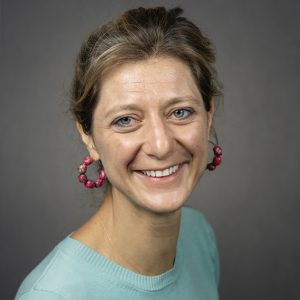 Dr. Sara Agnelli
Adjunct Professor and Assistant Director for Interdisciplinary Outreach, One Health Center of Excellence
Sara Agnelli received a PhD in Classics with a dissertation project on ancient medicine. She is now Adjunct Professor and Assistant Director for Interdisciplinary Outreach at the One Health Center of Excellence at the University of Florida. Her work connects humanities and biosciences by promoting narrative formats such as literature and art to communicate science. Her goal is to continue to develop new courses that can establish even stronger interdisciplinary connections.
Sindia Rivera-Jiménez, Ph.D.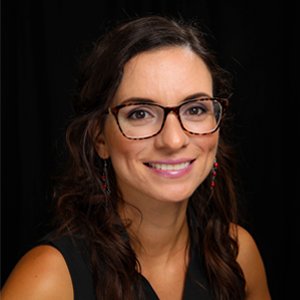 Dr. Sindia Rivera-Jiménez
Lecturer, Engineering Education & Affiliate Faculty, Chemical Engineering
Dr. Rivera-Jiménez is a Lecturer at the Department of Engineering Education and an affiliate faculty to the Department of Chemical Engineering at the Herbert Wertheim College of Engineering. In this role, she works towards creating evidence-based teaching practices for chemical engineering design courses and local and national community outreach activities. Her research focuses on understanding the processes that contribute to the persistence and retention of underrepresented minorities in academic engineering programs during formal and informal educational experiences. In particular, she is interested in studying social perspectives and unconscious biases in engineering design teams. Outside the classroom, she serves as a creator and facilitator of professional development workshops for industry and academia using blended instructional tools.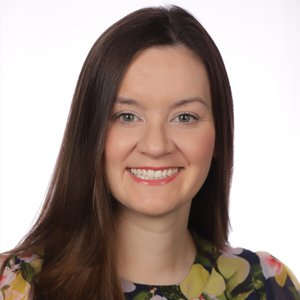 Dr. Stacy Miller
Assistant Dean of Clinical Education
Dr. Miller is the Assistant Dean of Clinical Education at the UF College of Pharmacy. In her role she oversees the experiential portion of the curriculum. Dr. Miller graduated from Butler University in 2007, completed a year of post-graduate training at Florida Hospital, Celebration Health, and then spent 11 years at Sullivan University College of Pharmacy where she earned her MBA and was an Assistant Professor and Director of Student Affairs. Dr. Miller join the UF College of Pharmacy in September of 2019.
Dr. Timothy Brophy
Director of Institutional Assessment
Timothy Brophy is the Director of Institutional Assessment at UF. Dr. Brophy holds national and international leadership roles in assessment and has designed and implements UF's Assessment System. He has extensive experience with test development and data collection processes for standards-based assessments and knows large-scale assessment structures and processes, policy, and state and national assessment issues. Dr. Brophy is the SACSCOC liaison for the University of Florida and served on the SACSCOC Board of Trustees from 2011-2017.
Past Interface Resources
Select a year to view handouts, presentations, and sponsors.