Please join us on April 21st, 2023 for the first UF RiTL (Research in Teaching and Learning) symposium. This half day kick off event will take place at the Harn Museum and feature a Keynote Dr. Bob Mathieu, founder of the Center for the Integration of Research, Teaching, and Learning along with other guest speakers who are actively working on Scholarship of Teaching and Learning.
RiTL (Research in Teaching and Learning) at UF is specialized research that delves deeply into how students learn within and across disciplines. UF's RiTL community of researchers and educators will engage in the deliberate, systematic, and reflective use of research methods to develop and implement teaching practices that advance field-specific learning. RiTL at UF includes scholarly work related to the Scholarship of Teaching and Learning (SoTL), Teaching as Research (TAR), Discipline-Based Education Research (DBER), etc.
Who should attend? All faculty including clinical faculty, instructional faculty, practitioners, faculty considering promotion, department Chairs, as well as staff and librarians interested in teaching focused research.
Keynote Speaker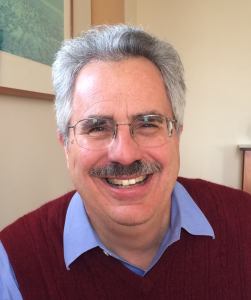 Robert D. Mathieu
Founding director of the Center for the Integration of Research, Teaching and Learning  (CIRTL)
Robert D. Mathieu is the Albert E. Whitford and Vilas Distinguished Professor of Astronomy at the University of Wisconsin – Madison. At Princeton University, the University of California – Berkeley, the Harvard-Smithsonian Center for Astrophysics and for nearly 35 years at UW, he and his students have discovered the youngest binary stars, described the flow of matter from protostellar disks onto these stars, measured the masses of brown dwarf stars, explored the dynamical interactions between binary stars that power the evolution of star clusters, and most recently defined new evolutionary pathways of the stars as they exchange mass or collide during these interactions.
Mathieu also was the founding director of the international Center for the Integration of Research, Teaching and Learning, and recently stepped down as director of the Wisconsin Center for Education Research, the nation's preeminent university research center in education.
His honors include a Guggenheim Fellowship, selection as a Fellow of the American Association for the Advancement of Science and of the American Physical Society, a Hilldale Award, and appointment as a Fulbright Scholar. He serves on the White House STEM Education Advisory Committee and numerous boards of directors. He has been the principal investigator for over $30M in research funding.
Early in his career Mathieu was honored for his teaching at both Berkeley and UW. Even so, he came to realize that his graduate and post-doctoral education had taught him little about teaching, especially research-based practices that increase the learning of all students. From this realization began the Center for the Integration of Research, Teaching and Learning, an international initiative to prepare future STEM faculty – graduate students and post-doctoral fellows – to become both forefront researchers and superb teachers. Twenty years later, the CIRTL Network includes 43 major research universities, representing a third of the Ph.D. production of the United States, and CIRTL participants are becoming the faculty at colleges and universities across the United States and beyond.
Agenda
Agenda: April 21, 2023 9:00 AM - 3:00 PM EDT
8:30-9:00am
Breakfast
Catered by SweetWater
Location: Chandler Auditorium

9:00 - 9:15am 

Welcome:
Chris Hass & Alexandra Bitton-Bailey
Location:

Chandler Auditorium

9:15 - 10:45am 

Keynote Workshop:
Chris Hass, Bob Mathieu

Bob Mathieu, the Founder and former Director of the Center for the Integration of Research in Teaching and Learning will facilitate a discussion on what is RITL? The significance of not only adopting research-based practices but also the institutional value of sharing what we as educators learn through our teaching.
Though at times it can feel overwhelming and isolating trying to juggle teaching and research there are resources, including funding, mentoring, and CIRTL available to support these efforts. This session will explore how to get started on your research as teaching ideas and where to turn for support.

Q&A

CIRTL Practitioner Presentations:
Donald Coon, Melissa Lamana, Lucas Rodewald
Group Discussion
Location: Chandler Auditorium

Graduate students participating in the CIRTL Practitioner Certificate receive advanced pedagogical instruction and complete a teaching-as-research project. As part of a year-long cohort, they developed and executed a teaching-as-research project that contributes novel insights to one of the following areas: Evidence-Based Teaching, Learning Communities, Learning-through-Diversity.

Group Discussion:
Facilitated by Kimberly Fournier

10:45 - 10:55am

Break 

11:00 -11:50am

Breakout A


My First SoTL Experience
Samuel Martins
Location: Chandler Auditorium

In this session I will present my trajectory to my first SoTL experience and outcomes.

Facilitating educational research in student learning and engagement using the Terracotta Canvas Plug-in
Patrick Larkin, Iske Larkin, Heather Maness, Danielle Collins, Jose Silva-Lugo
Location: Classroom

Many instructors and instructional designers are constantly making a variety of changes to existing classes to improve student learning. Changes can include, but are not limited to, adding new reading material, presenting a lecture in a slightly different format, adding a video to solidify a concept etc… But how can one determine if these subtle changes are effective? A recent plug-in for Canvas called Terracotta helps facilitate experimental research designs within Canvas assignments in order to analyze the process of identifying impacts for learning outcomes. This breakout session will introduce educators to the Terracotta plug-in and showcase how it can be utilized in classes.

11:50am -1:00pm

Lunch


Location: Main Room




1:00 - 1:50pm

Breakout Session B
Bridging the Gap: From Research to Practice in STEM Classrooms
Amie Baisley
Location:

Chandler Auditorium


In the field of education, researchers have proposed various learning theories to enhance the teaching and learning process. However, translating these theories into practice in STEM classrooms is often challenging. To bridge this gap between research and practice, this seminar aims to provide a comprehensive guide on the use of learning theories in the STEM classroom. The seminar will begin by discussing the fundamental principles of popular learning theories, such as behaviorism, constructivism, and cognitive load theory, and their implications for STEM education. The session will explore the practical applications of these theories in STEM classrooms and how they can influence the course design, assessment methods, and the type of technology used. In addition, the seminar will address the challenges that educators may face when implementing learning theories into practice, such as time constraints, lack of resources, and student diversity. Participants will be able to engage in interactive discussions and gain a deeper understanding of how learning theories can translate into a STEM classroom

Qualitative Research Boot Camp: How to design, implement, and analyze data to successfully conduct SoTL research
Grady Roberts
Location: Classroom

This session will provide an introduction to basic qualitative research methods which can be used in the implementation of research in teaching and learning. Participants will guided through designing and implementing qualitative research.

2:00 - 3:00pm

Discussion and Wrap Up
Location: Chandler Auditorium
Facilitated by Megan Mocko, Jeffrey Pufahl, and our international partners Ricardo Andrés López Celi and Denise de Cassia Moreira Zornoff.

Presenters