Get inspired by members of the UF community as they discuss tips and strategies for creating a quality learning experience.
Follow us on the following platforms to receive notifications when new episodes are uploaded!
I just listened to the first podcast produced by your office (First Day Strategies) and loved it! Podcasts are a great way to reach busy faculty with great, helpful content (but who might not otherwise take time out for workshops across campus). Thank you for this wonderful resource and hope to see more! – Dr. Coffey

Jigsaw Discussions
Learn About Jigsaw Discussions!
Dr. Nick Keiser, Assistant Professor in the Department of Biology, shares his strategy of using jigsaw discussions to get his undergraduate students immersed in current research.
Featured Guest:
Dr. Nick Keiser |
Keiser Lab Website
|
Transcript
Inclusivity in the Classroom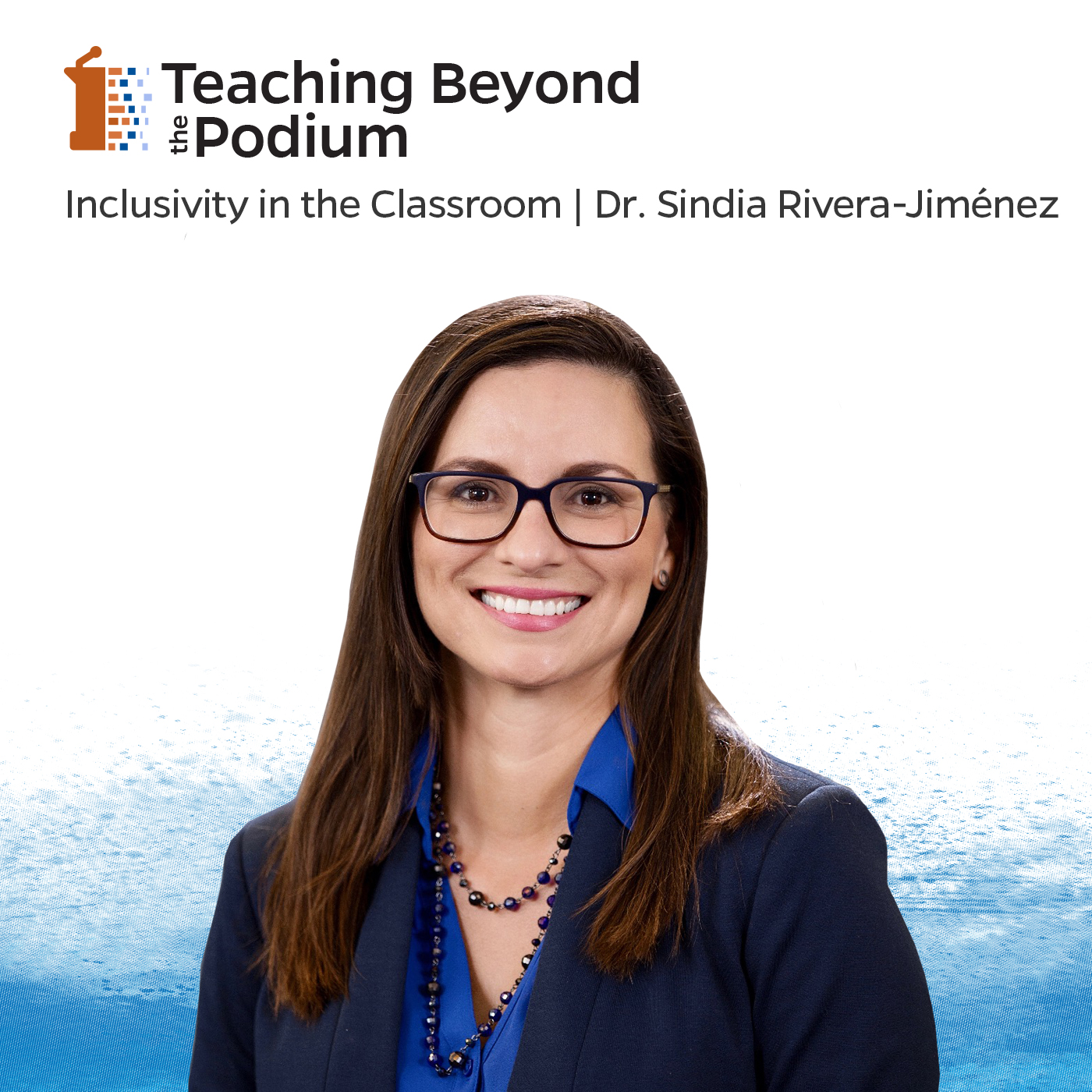 Become an inclusivity champion!
Dr. Sindia Rivera-Jiménez, Lecturer at the Department of Engineering Education and an affiliate faculty to the Department of Chemical Engineering at the Herbert Wertheim College of Engineering, shares her strategies, struggles, and successes to create an inclusive classroom.
Featured Guest:
Dr. Sindia Rivera-Jiménez |
Bio
|
Transcript
Scaffolded Role-Play in the Classroom
Make your course more engaging with role-play!
Dr. Kevin MacPherson, Clinical Lecturer and Assistant Director of Clinical Education in the Department of Physical Therapy, teaches a course where Physical Therapy students practice diagnosis and prescription skills by using disease illness scripts. Students apply concepts learned during lecture to prescribe treatment based upon observing other students playing the role of an illness sufferer.
Featured Guest:
Dr. Kevin MacPherson |
Bio
|
Transcript


To view notes and highlight videos from previous Teaching Beyond the Podium sessions please visit our
Video Library